Ziggurat Book in the USA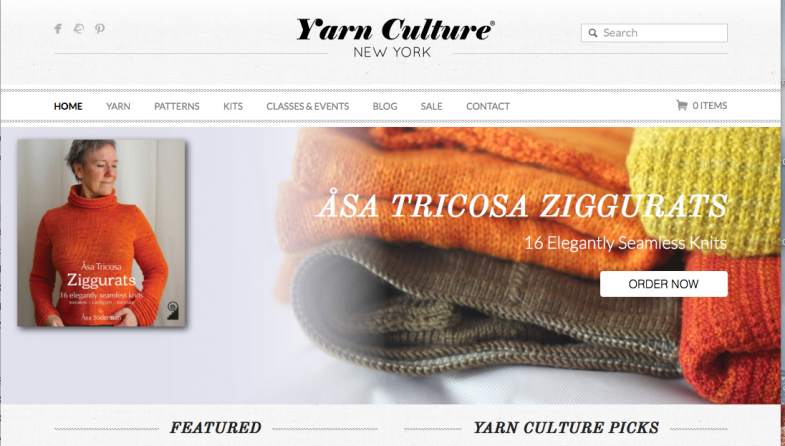 The Ziggurat Book arrives in the US any day now!
Preorder your book from  Yarn Culture.
If you are a knitter rather than a yarn shop, and wish to support your own favourite yarn shop, you can ask them to stock the book.
For wholesale orders, please contact: Remarkable Yarns.
I'm quite excited about this arrangement – while also keeping fingers crossed for wind in the sails and that schedules and timetables smile favourably on the little pallet of books making its way across the high seas.
Remarkable Yarns & Yarn Culture will also be in New York for Vogue Knitting Live in January, where you'll be able to get a closer look at some sample sweaters from the book.
(Stock is limited. A second print run is in the works.)
… and THANK YOU to Sheri of The Loopy Ewe for the match making!