tricosalong 2015
15 August – 18 October
(almost) anything goes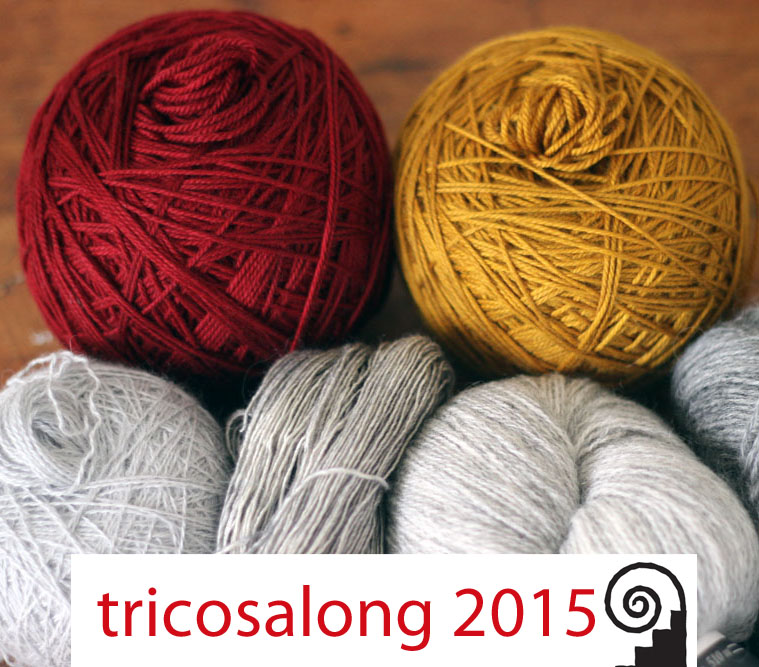 The inimitable rebeltrouser has volunteered to host/instigate/referee a KAL for us. It's going to be fabulous! (and snarky, and funny and perhaps slightly profane.) So without further ado, I give you the Summer 2015 Tricosalong!
Join in the chatty, half-batty KAL (knitalong) on Ravelry, Tricosalong 2015!
PRIZES, a few rules, encouragement, helpful and nonhelpful opinions on yarn choices, what to knit, and why.
You'll find all the details at the top of this Ravelry page.
The yarns in the photo  are for just one of the projects I'm casting on for.
More will follow.
Many more.
I mean, nine, ten weeks???! I can knit sweaters for a small village in nine weeks…
Ravelry tags: #tricosalong15 for new projects, #Iamsooveryou15 for WIPs (works in progress) that are less than 50% from completion
Instagram tags: #tricosalong15  #asatricosa  #Iamsooveryou15