koronki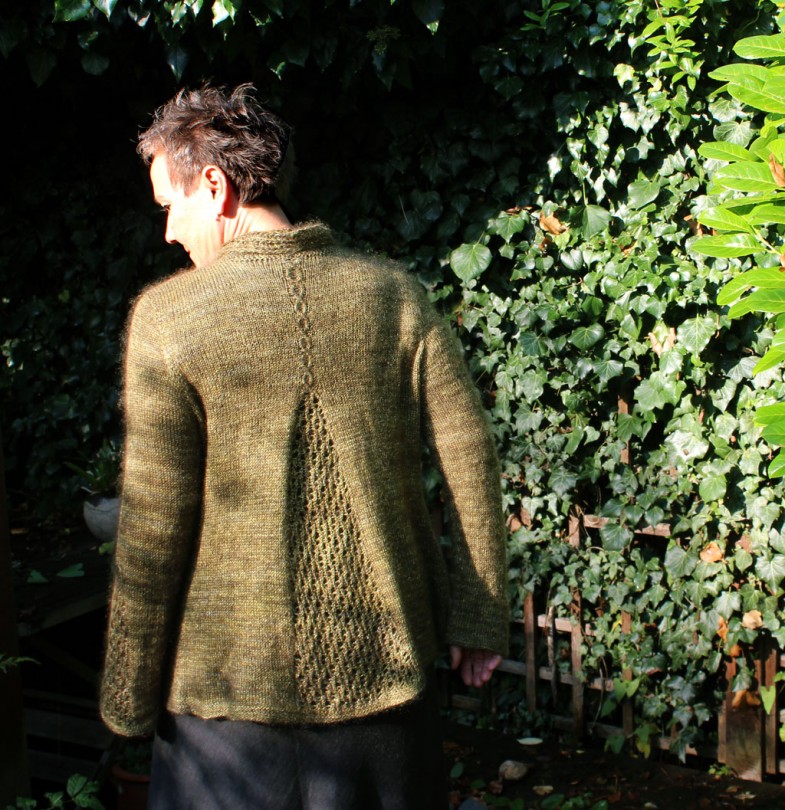 Koronki was the first ziggurat sweater that made the transition from idea to finished garment and pattern.
I'm still in love with this cardigan. The beauty of koronki, apart from its elegant line, flair, and attention to detail (she humbly said) (oh, but do see the tiny braid down the back, a braid that flares into a lace triangle) is that it is entirely seamless and knitted in one piece from the centre back down to the hem without cutting or joining new yarn except for when skeins run out.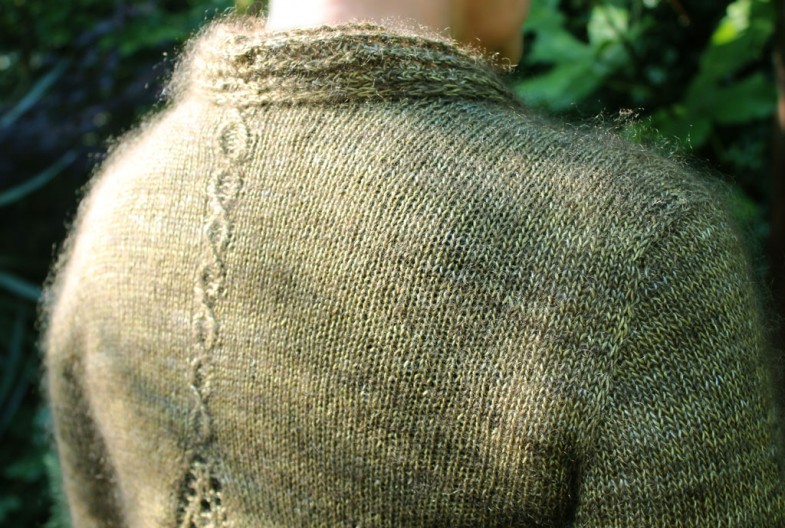 It's top-down but nevertheless features shaped shoulders and a curved neckline in the back. The Ziggurat Tricnique zigs and zags back and forth, working each shoulder in turn, but with a special way of getting from one point to the next without cutting the yarn.
Yarn: Fyberspates Faery Wings
It was this yarn that inspired koronki in the first place. Faery Wings is a silk yarn with some kid mohair (and a little nylon). This mix makes for a wonderful drape and sheen with just a little (mo)hairy halo – not to be confused with ordinary mohair yarns. Faery Wings is simply much more elegant and subdued. I could knit with it all day, every day.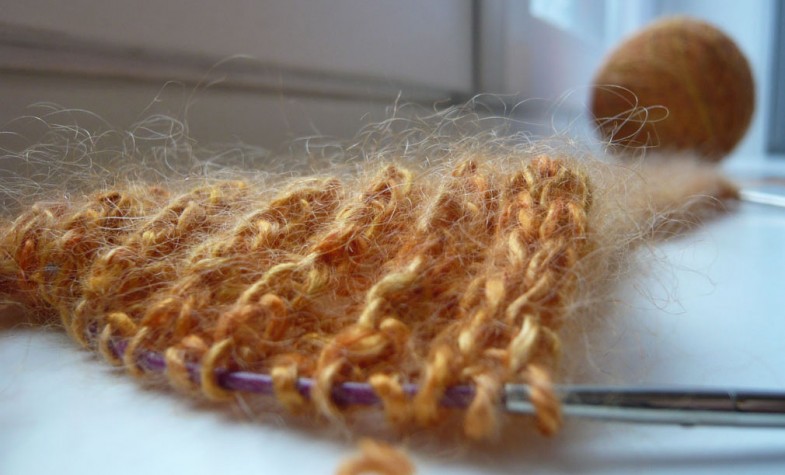 ---
Want to know what's up my knitted sleeve? Sign up for the occasional Åsa Tricosa Newsletter.