Isaura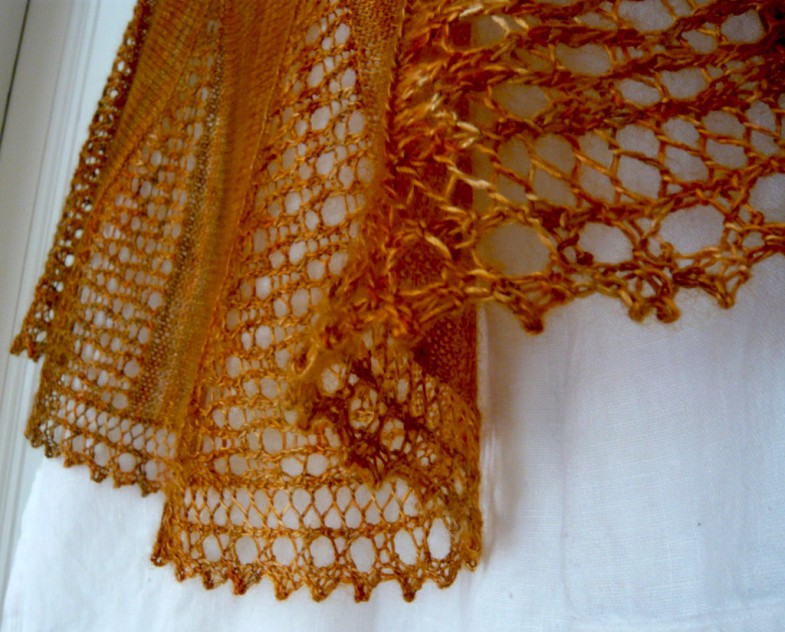 Isaura is a simple design to show off a magic yarn (it seems to beckon John Bauer's fairies and princesses), Faery Wings by Fyberspates.
The shape and construction imitate my Ifigenia, but the knitting of Isaura is, unlike the more intricate Ifigenia, truly straightforward and simple.
The semi-circular shawl is knitted in six and half identical wedges with the edging knitted along.
Each wedge gets smaller and smaller for every two rows, so the knitting speeds up as you go.
There is a picot cast on and bind off. (This is optional. A regular cast on and bind off would work as well.)
The lace mesh runs over only 4 stitches and 8 rows – but really only 2 rows because it's the same 2 rows that are repeated and staggered.
You'll find charts and also  written out line-by-line instructions in the pattern.
Approximate size: 155 x 74 cm
---
Want to know what's up my knitted sleeve? Sign up for the occasional Åsa Tricosa Newsletter.