Atalanta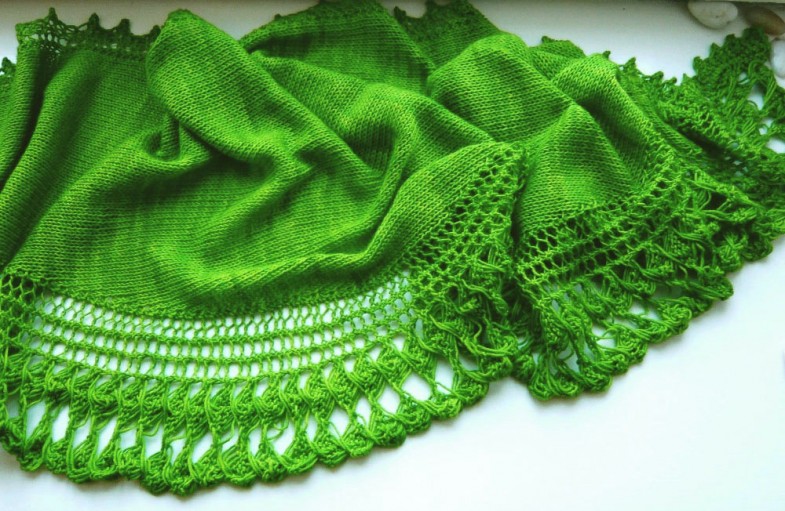 Atalanta is the sassy, spunky, spurned sister in Händel's opera, Xerxes.
• A strong, simple design with a funky, almost chunky lace border
• Knit sideways in one piece – cast on only a few sts, cast off equally few
• Turns at midpoint – this way all of a precious skein can be used
• Tension or gauge is unimportant – or rather, Atalanta works in many yarns and thicknesses
• Size variable – from 1-skein shawlette to generous wrap
Level of difficulty: I think it's quite easy — the lattice stitch along the border may take a little getting used to but is not complicated.
The sumptuous border is a 4-row pattern and 2 of those rows are plain garter stitch.
The picot edging is a simple 2-row pattern and with picots on every 6th row.
The body is knit in plain stockinette – it could be knitted in garter stitch for a completely reversible shawl.
---
Want to know what's up my knitted sleeve? Sign up for the occasional Åsa Tricosa Newsletter.