5-day Knitting Retreat in France
6 – 12 September 2017
Knitting Im-mercerie
at Les Soeurs Anglaises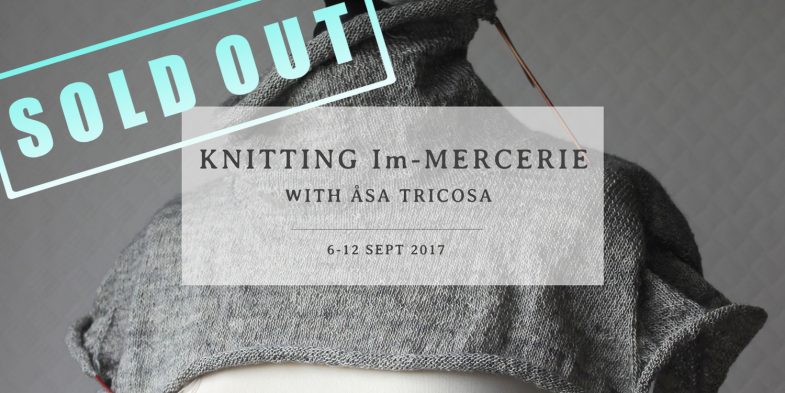 This is a 5-day workshop simmering with inspirational knitting techniques and the chance to create you own custom fit, Ziggurat sweater at Les Soeurs Anglaises'  creative oasis in South West France.
K n i t t i n g (of course!)
To get inspired, we will first figure out and master the Ziggurat method. Over the five days you will then learn a whole heap of techniques and clever tricks for perfect and quirky finishes and trims while also knitting along on and making shaping and design choices for your very own Ziggurat sweater — if you wish. It is also possible to just soak up and practice the multitude of techniques for other projects.
Iyengar Y o g a (optional)
Relax those knitting shoulders at the beginning and end of your knitting day — if you wish. If you prefer, you may take a long walk in the beautiful landscape (perhaps say hello to the water rat I spotted on each of my morning walks). Or leisurely pour another café au lait at the generous breakfast table, if that's more your idea of a perfect morning.
Local M a r c h é (Brocante)
Visit the local market with its tempting stalls and vendors for which both amateur and professional collectors travel far and wide.
Read more about the Les Soeurs workshop…
Y a r n
A selection of yarns from Rohrspatz & Wollmeise will be on display for purchase or for perusing – I am pleased to be able to share my enthusiasm for this wonderful yarn.
---
This workshop is limited to 10 participants. To ensure your space, BOOK EARLY.
---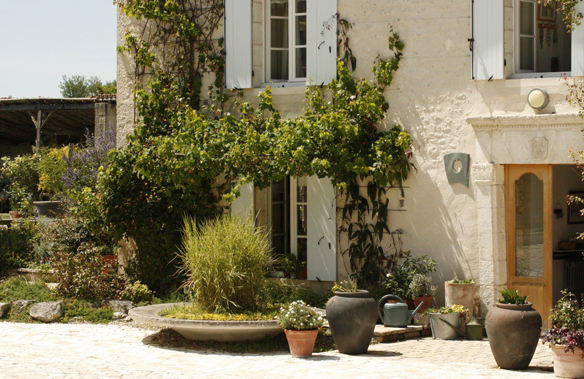 A little more detail:
While ziggurating, we will master the process of incorporating bust darts, waist and sleeve shapings as well as unexpected and clever uses of colour.
There will be sessions on lined seamless hems, winding provisional cast ons, 3-needle and stretchy bind offs, magic looping, pocket variations, hem variations, the perfect (it is!) button band, double cuffs, interesting ribbing and other stitch patterns, and… more!
Over the five days we will pick and choose which techniques and tricks to spend more or less time on, and there will also be opportunities for one-on-one mini sessions throughout our knitting days together.
Indeed, this Im-Mercerie will be jam-packed with inspirational knitting techniques!
Whilst there may not be time to complete a sweater, you will be well on your way to creating a personal knitting template.
Les Soeurs Anglaises has created a beautiful space for creative escapes – you may want to take a closer look also at their other offerings of textile, art, and yoga workshops.
There will be knitting, much knitting, but also ooooh,…the food!!! (Or is that just me?)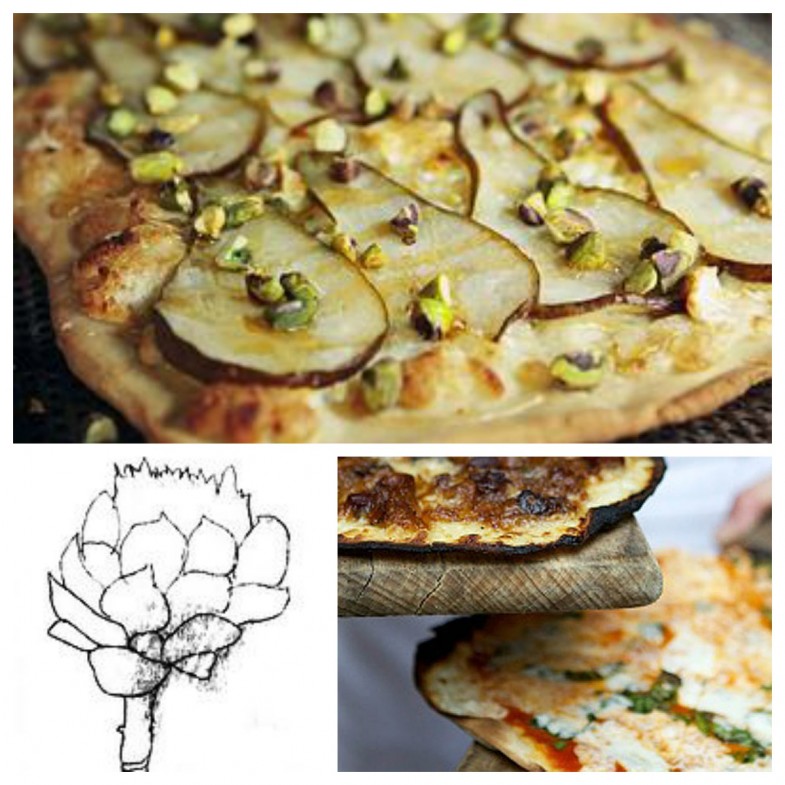 I can't wait!
This workshop is limited to 10 participants. To ensure your space, BOOK EARLY.
See you in Verteillac!
---
Want to know what else is up my knitted sleeve? Sign up for the occasional Åsa Tricosa Newsletter.
Save
Save
Save
Save
Save
Save
Save
Save
Save
Save
Save
Save