the ziggurat method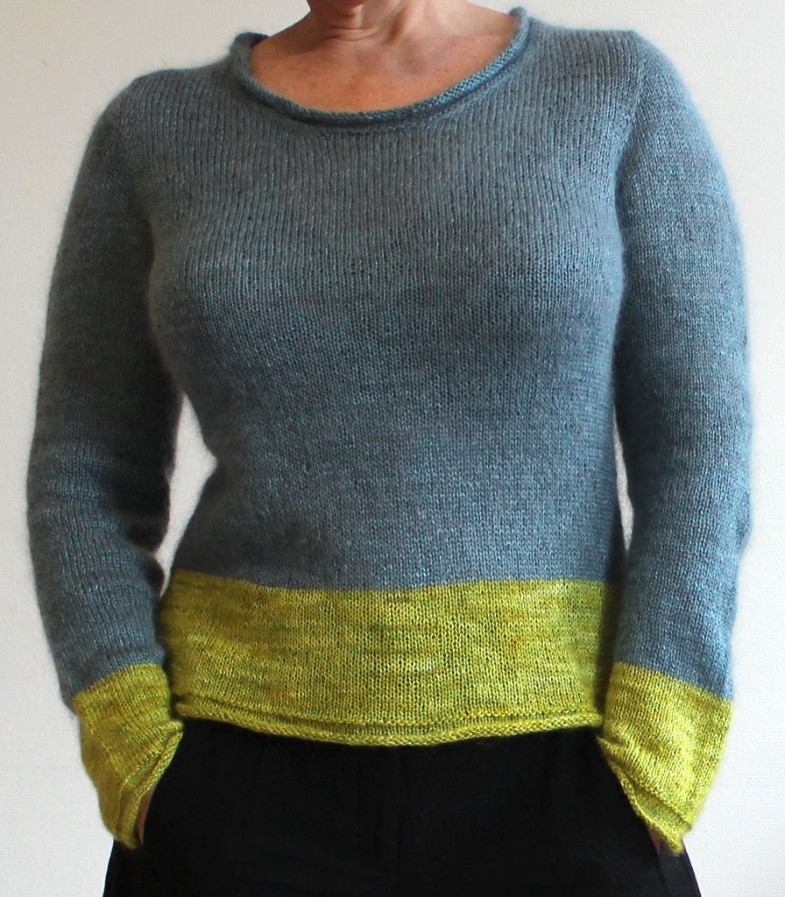 tailored
A tailored fit with set-in sleeves that is easily modified to
accommodate disobedient body parts.
The shoulders look almost sculpted, no?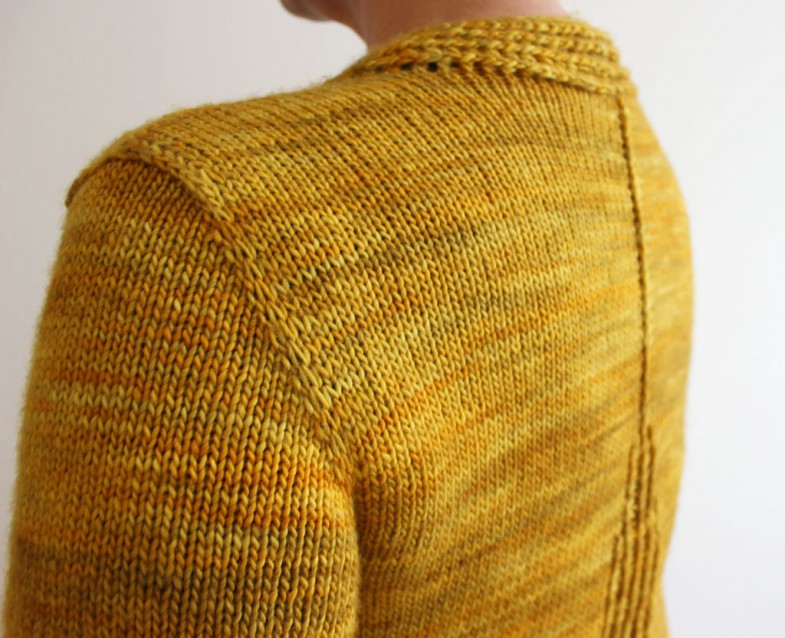 all-in-one
Ziggurat is a true all-in-one-everything-built-in-as-you-go.
If you were knitting from a huge skein with yardage enough for the
whole sweater, you would have precisely 6 ends to weave in at the
end of a monochrome sweater.
1 at the top for the cast-on
1 at the bottom hem after pulling the yarn through the final cast-off stitch
2 for each sleeve (1 at underarm pickup, 1 at cuff)
There are some exceptions for I realise that not all knitters are pigheadedly
adhering strictly to principles for principles' sake.
There are several good reasons for leaving the collar until last, not
least that it's nice to leave things open – you may while knitting
change your mind several times about what will look best. Moreover,
a collar added on last can easily be undone and reknitted.
no seaming
I have nothing against sewing per se. I just like to keep sewing and
knitting apart.
no cutting
This is really in the interest of saving ends to weave in.
And also for the beauty of the challenge of sticking to principles. Of
course.
no joining
There are no separate little pieces or schnipzels to join. You start at
the top, and then zig and zag in a rather clever (!) manner to the end,
creating a tailored look and fit along the way.
when it's done it's done
When done knitting, the garment is and looks finished, trims, button
bands, hems, cuffs. All of it. Well ok, except the collars on pullovers. (The collars on cardigans are, so far, built-in even when they're a bit pesky to get started.)
And some very few ends to weave in. That's it.
addictive
A word of warning: Ziggurating is a bit addictive. I will not be held responsible.
stripes
Lately I've been obsessed with striped zigggurats.
For symmetry (intended asymmetry is GOOD, unintended BAD) each version has to be worked out individually.The 6-row striped cardigan will have its turns in a different place than the 4-row pullover, and the 6-row pullover at a different place again.
So there's been much frogging lately.
And some successes.
---
Want to know what's up my knitted sleeve? Sign up for the occasional Åsa Tricosa Newsletter.