Simple Ziggurat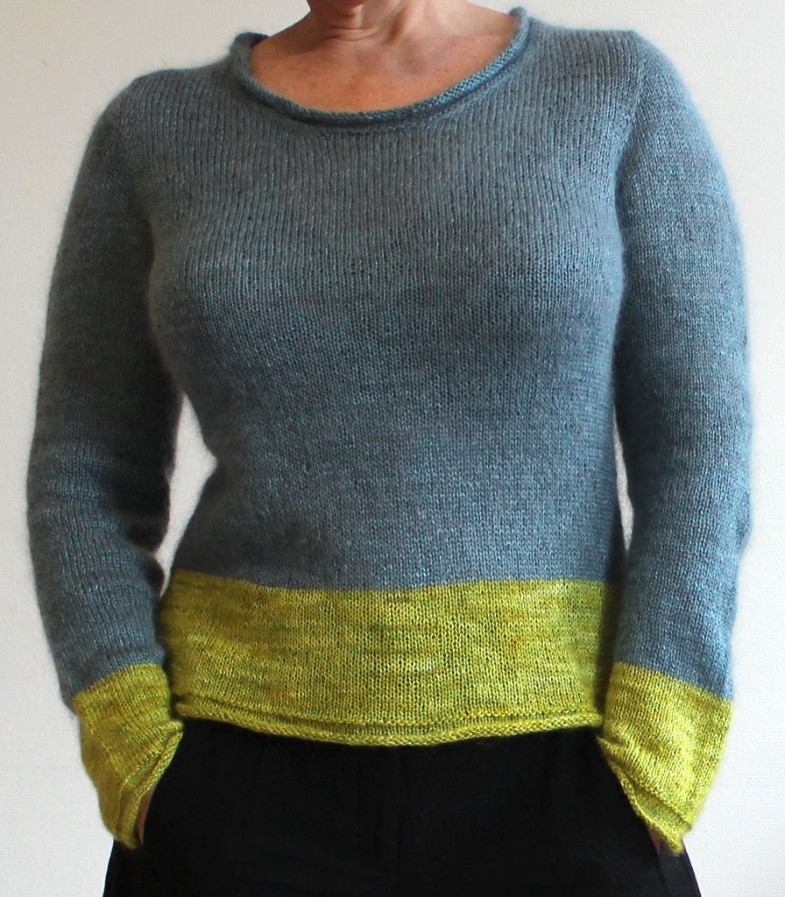 Simple and straightforward knitting with bold colour blocks and simple, pleasing lines – Simple Ziggurat!
You'll knit with the Åsa Tricosa Ziggurat Top-Down Tricnique.
Simple begins with a cast on for back and shoulders and is then knit all in one go from top to bottom with some little zigging and zagging, producing nicely tailored shoulders, a curved neckline, and a slightly fitted body with some little ease.
The set-in sleeves are also knitted top-down and in the round.
A rolling collar is knitted last.
Not a seam in sight.
There is (opitional) bust, waist, and hip shaping which hints at curves but does not cling.
The colour combination possibilities are endless…
For size 40 (the sample) you can get away with (just, just) only 2 skeins of Faery Wings in the main colour and 1 in a contrasting colour – but then you'll need to finish the sleeves before finishing the hem to mak e sure you have enough yarn for all of it.
---
Want to know what's up my knitted sleeve? Sign up for the occasional Åsa Tricosa Newsletter.