Ziggurat Book… in the making
Åsa Tricosa Ziggurats: 16 elegantly seamless knits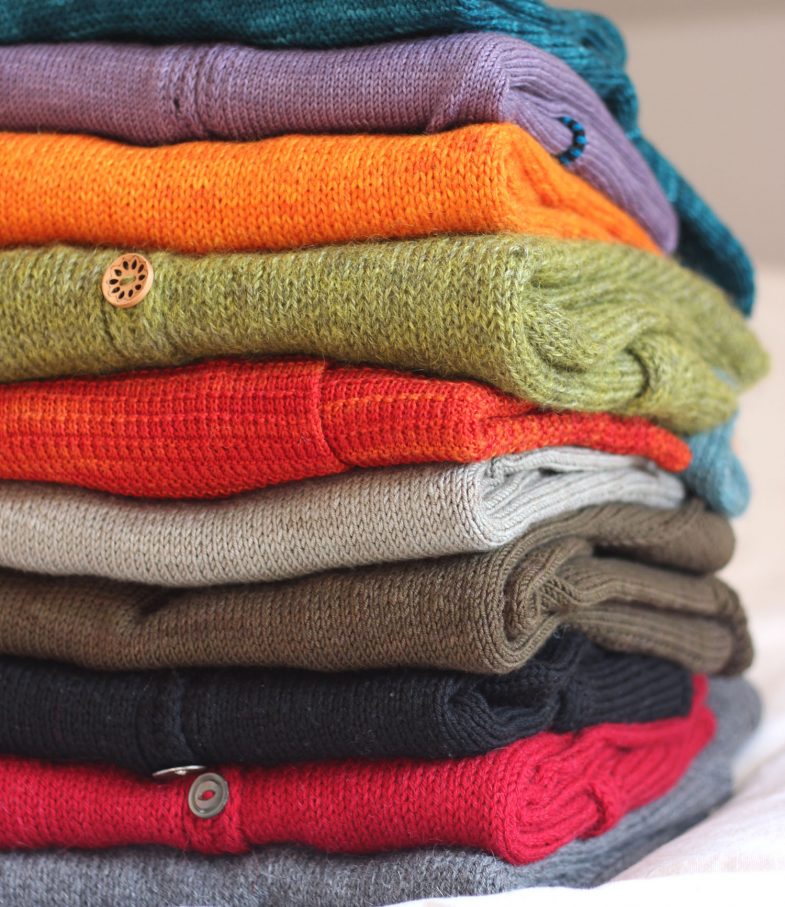 I've been quiet, I know.
You'll be pleased (hopefully) to know it's because of writing patterns – lots of them. As in A BOOK.
Now, Bookmaking is slow making.
Patience is not my forte.
Nevertheless, the pile with finished designs, knitted, written, tech edited, test knitted, tweaked, perfected… is growing. Indeed, two stacks are now required. And some siphoning off into Book 2.
The latter started as a ruse to make finishing Book 1 possible. But it's a good ruse, as apparently not every idea and every variation I imagine can go into a single book. So now I have designs ready to go into Book 2.
But first Book 1.
Åsa Tricosa Ziggurats: 16 elegantly seamless knits
(16 top-down sweaters in multiple gauges + 2 eBook bonus patterns )
For first-time and newish Ziggurateers, the Ziggurat Book gives detailed tutorials and step-by-step explanations and handholding (if needed) for well fitting sweaters. For seasoned Ziggurateers there is plenty more: Multiple pocket variations, detailed hem suggestions, necklines, cuff ideas, different collars, tucks, and more. Only one buttonband (well… with one slight variation) because I keep reverting to this whenever I try something else – it's just too good.
Above: More Book 1 sweaters (the top right yellow textured sweater, Mayhem Cardigan, was published as a preview a little while ago).
Each design comes in 10 sizes and in two or more different yarn weights or gauges.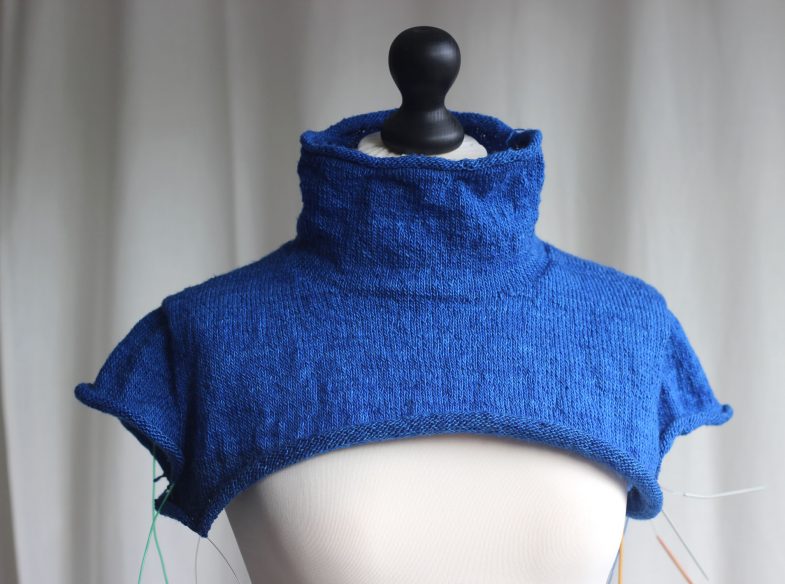 There are V-necks, crew necks, deeper round necks, boat necks, cowl necks, funnel necks…
There are cardigans and pullovers –  about half with a fitted or tailored shoulder, half with a more casual, semi-dropped shoulder.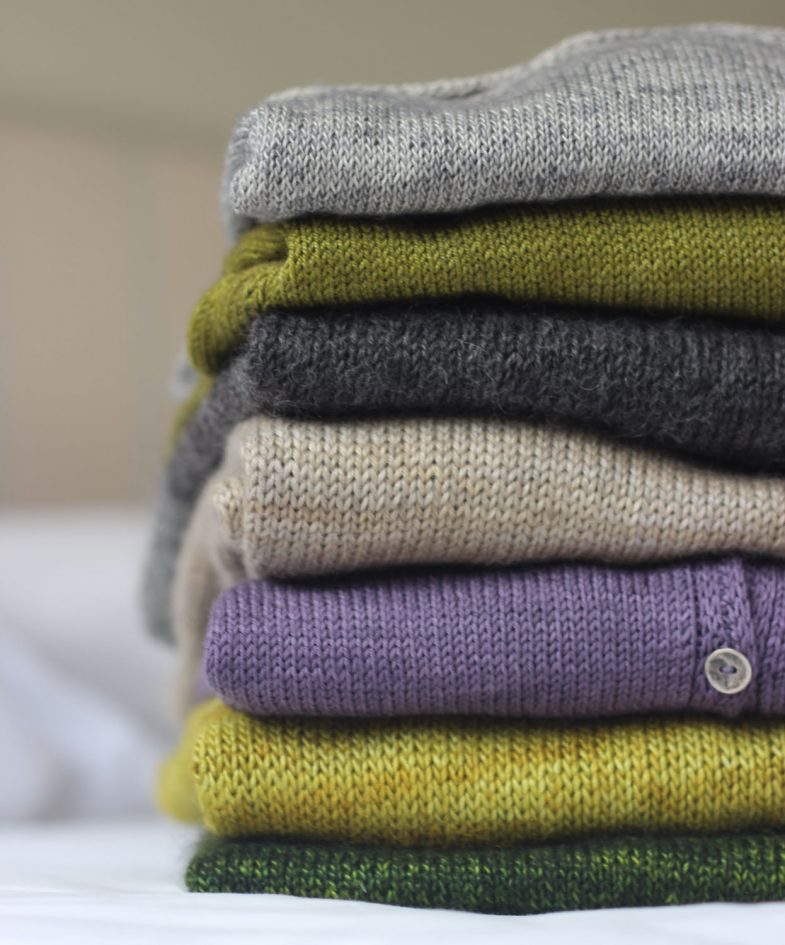 Why Ziggurat?
For so many reasons. Here is just one:
I gathered my courage and attempted a Tricsi, discovering that the patterns weren't only beautiful but also interesting and oh, so clever! Now I have just finished my first Caesura … I feel the urge to just cast on another one right now. It is such a wonder, to follow the instructions and seeing everything come to life, it feels just like a magic trick!

(a knitter on Ravelry)
Read more about the actual ins and outs of the Ziggurat method –> here.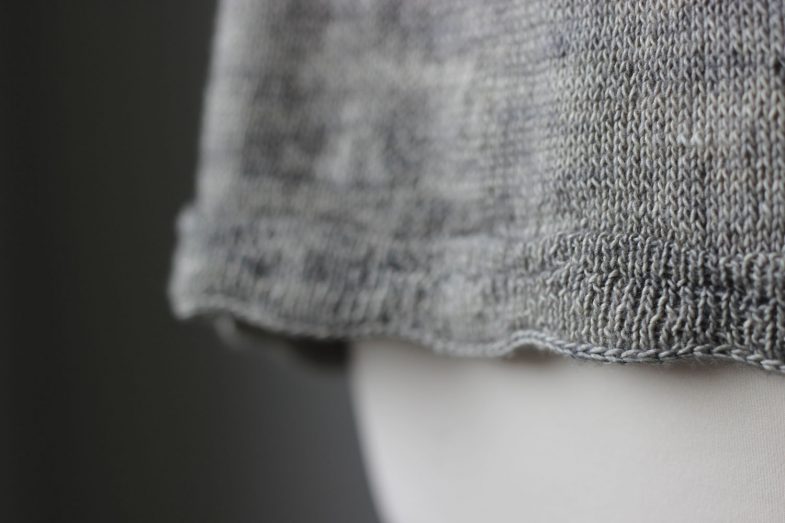 Last but not least, THANK YOU!
It is not possible to make a book alone. I depend on so many knitters and other members in our yarn and fibre community. You'll find some of them highlighted in future posts. Here is my collective THANK YOU.
---
Want to know what else is up my knitted sleeve? Sign up for the occasional Åsa Tricosa Newsletter.