Workshop at Fadenliebe
SATURDAY May 2 in Halle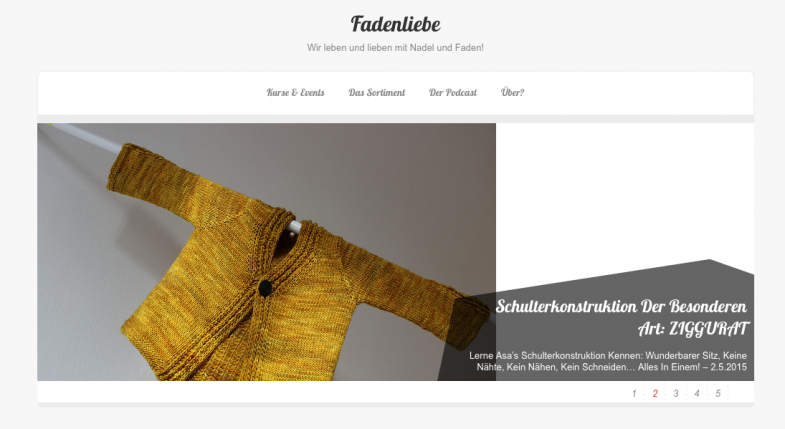 Where: The lovely LYS Fadenliebe in Halle run by Claudia
When: Saturday May 2
What: Ziggurat technique
We'll zig and zag our way in English and deutsch in order to master the cleverly seamless top-down technique.
Handouts will be available in GERMAN (and English too)
I'll speak mostly English but with much ungrammatical German thrown in. YOU are welcome to ask questions in GERMAN.
And Claudia will help us when things go wrong…
MATERIALS to bring
1 ball DK-weight yarn
4 mm circular needle (80– 100 cm)
4 stitch markers
Sunday class (advanced): an additional circular needle (smaller and shorter)
A NOTE on the yarn:
It's good if your yarn is smooth – not fussy
A light or bright colour so it's easy to see the stitches
Solid or semisolid
Note:
If you wish to finish your mini Simple Ziggurat later, you'll need approx 100 g MC and 50 g CC
For a mini Tric(si) you need 150 g of one colour.
I should write this also in German, no…?
See you there!