Wollfest Hamburg 2016
A woolly event to mark in the calendar:
3 – 4 September 2016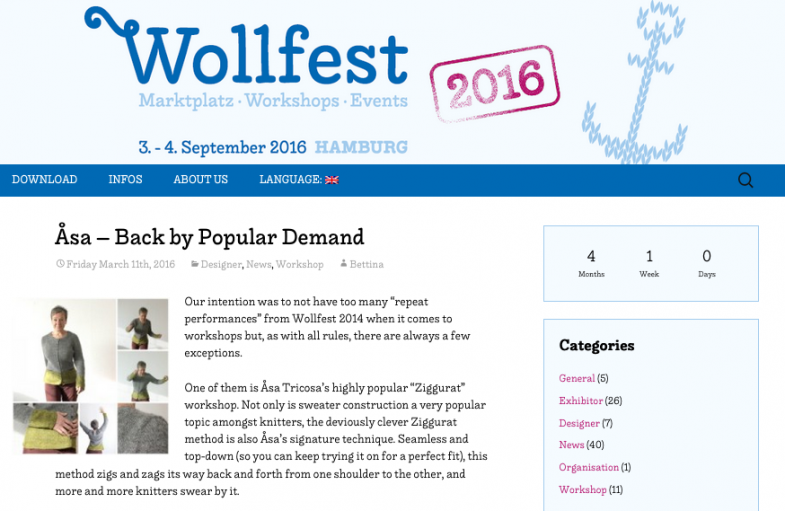 Wollfest Hamburg is taking shape.
The organizers are busy organizing this big wool feast for 2016.
Find announcements of classes, schedules, bookings and all the information you need here!
I'm very glad to take part.
(Not least because I'm a little bit in love with each and every one of the fantastic organising team.)
Hope to see you there!
Save