Vogue Knitting Live NYC 2020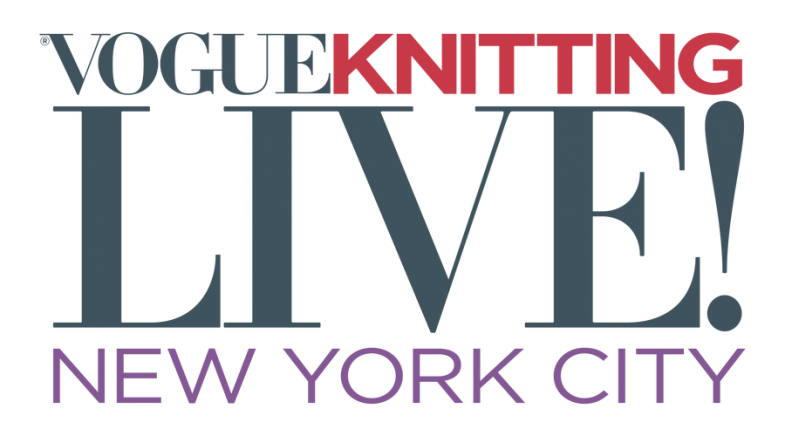 16–19 January, 2020

Join me and fellow enthusiastic knitters at Vogue Knitting Live New York City to celebrate knitting and the 10-year anniversary of VKLNYC!
Åsa Tricosa Classes
Friday 17th January: Ziggurat Cardigans (all day) – SOLD OUT
Saturday 18th January: Ziggurat Seamless TopDown Sweater Workshop (all day) – SOLD OUT
Sunday 19th January: Ziggurat Basics (3 hours) – SOLD OUT
The Ziggurat Book & Book Signing: hosted by Yarn Culture
I'm so sorry if you missed out on my classes – I meant to send out an announcement but others were simply quicker than I.
Luckily there is a myriad of other interesting and inspiring classes available (class schedule) – have a look! 
---
SOME OTHER INTERESTING CLASSES – I would love to try these if I weren't teaching:
The latter two classes would be a bit dangerous… I have tried to stay away from new crafts as there is not even enough time to knit all the things I want to knit, but both beading and weaving are calling to  me. Embroidery, too. And book binding. And paper making. And…
---
Vogue Knitting Live Tickets & Registration
You'll find all the information on the VKL web page.
There you can also sign up for the Vogue Knitting Live Newsletter. Another way to keep your ear to the ground: Look out for announcements in the Åsa Tricosa Newsletter.
I look forward to seeing my old stomping ground again – I thought I'd take a one-year break, but I couldn't quite resist signing up again… (I have a reduced workshop schedule for 2020 so that I can finish Book The Next).
See you there!
---
Another Ziggurat tip: January 25–26 I will teach a Ziggurat weekend at WEBS in Massachusetts – tix go on sale around December 2 
---
Want to know what else is up my knitted sleeve? Sign up for the occasional Åsa Tricosa Newsletter.