Tricosalong Winners & Prizes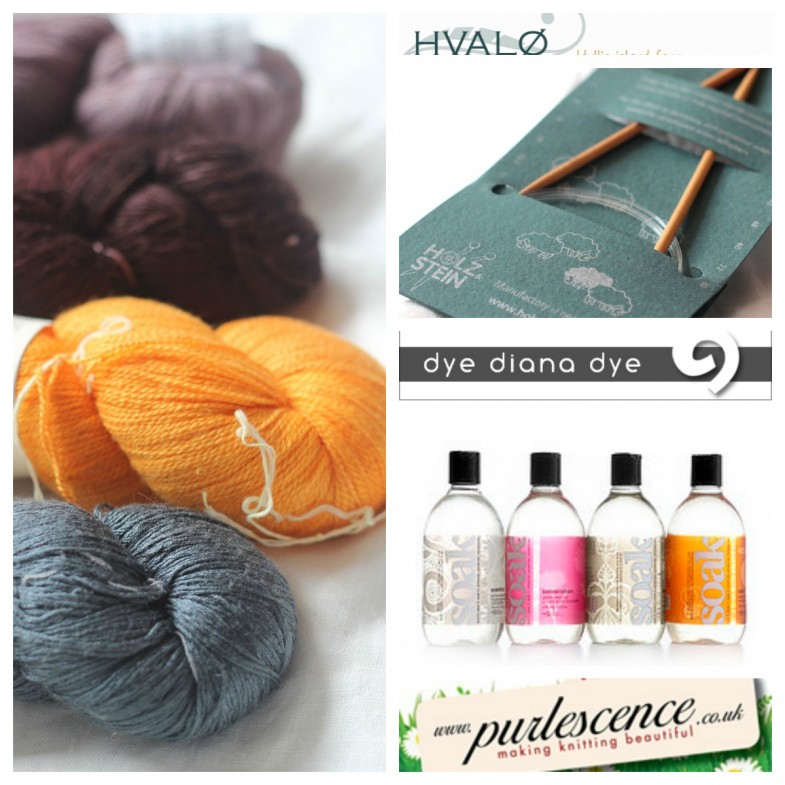 Thanks to everyone who participated in the first annual (or so) Tricosalong!
A big thank you to all the sponsors — fellow knitters & alongers, dyers (DyeDianaDye – fellow knitter and fabulous dyer), and one of my favourite LYSes, Purlescence!
THANK YOU!
There were TWO categories of eligible projects:
cast on new project & finish
complete that damned old WIP that's been lying about
Many beautiful skeins of yarn have travelled or are on their way to new homes.
prizes & donors & winners
(name/ravelry name)
1. Purlescence gift basket (the newly arrived Chameleon Sock yarn by Indigodragonfly, large bottle of SoakWash, bottle of Flatter (ironing spray that is great of blocking lace)
Anett/fadenstille
2. £50 of "charlieopoly money" (ie. towards her fabulous destash) for a winner of Charlie's/charliesumx's choice
Alexis/tktl
3. £25 of "charlieopoly money": for fearless KAL hosting (and fabulous FO, "Nice Mohonkers, Lady!": Charlie/charliesumx
Sarah/rebeltrouser
4–7.  one tricosa pattern for a winner in each category: Carol/LiquidLace and Åsa/tricosa
Petra/Petrakt
Sarah/celticengineer
Doireann/Dorothee
Elaine/Elaine1308
8. one custom-dye skein of yarn in ANY base from DyeDianaDye for a random winner: Diana/dyedianadye
FiberFriendly
9–12. one skein of laceweight : KimDenise, Mona/mouna, Åsa/tricosa and Sarah/rebeltrouser
Joan/jelibet
Vicky/Craftybunny (not one but 2 skeins & goodies from Mona)
Marianne/Laperouse
Concetta/Concy
13–17. one skein of fingering: Catherine/ryn2103, Marianne/laperouse, Annabel/annabely , Sarah/rebeltrouser,  Åsa/tricosa
Silke/snorka
Helen/stickeri
kierre
Rike/fourchette
Dawn/MsPuggy
18. one skein of DK Posh Yarn Juliet DK: Rike/fourchette

Annabel
19. one mystery skein (possibly dk, fibre content unknown but silk and maybe cashmere suspected): Lori/fiberflow
Saba/Saba2010
20. one skein of Wollmeise Twin or Pure from Wollmeise Sale Week for a favourite FO chosen by Åsa/tricosa
Mary Jo/mjhknits
21. Holz & Stein circular needle: Åsa/tricosa

Beth/BethGraham
22. one skein TBA: Sarah/bostoncorner
Annie/anniearch
23. one set of postcards and stitch markers: Annabely
Linda/Ayerscreek
24. one set of tricosa postcards (converted into a yarn prize due to still nonexisting cards…)
KimDenise
25. Spontaneous addition of one skein of Wollmeise (any base) for KAL leader (hand picked by Wollmeise herself)
Sarah/rebeltrouser
There were also prizes for trying…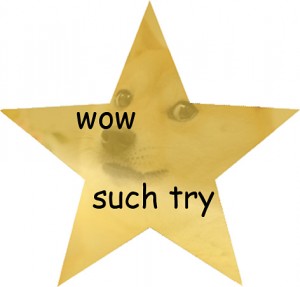 Actually, there was a real prize for having entered, knitted valiantly, but not quite reaching the finishing line in time.
26: one skein Woolen Rabbit Cashmere Lace: Sarah/rebeltrouser
Ann/coffeecake
CONGRATULATIONS TO ALL WINNERS!
The whole circus was snarkily led by wordsmith and unrepentant discombobulator Sarah (aka as rebeltrouser). THANK YOU!
We behaved. Mostly.
And knitted so many lovely things.
There is so much creative talent out there!
There are more photos of prizes and cheer in the tricosalong thread on Ravelry.
The eligible projects are here (links go to Ravelry): New Projects, WIPs
---
Want to know what else is up my knitted sleeve? Sign up for the occasional Åsa Tricosa Newsletter