Tanjong Pagar
Tanjong Pagar is worked sideways in wedges divided by contrasting spokes and with a ruffled edge which is worked alongside the shawl as you go.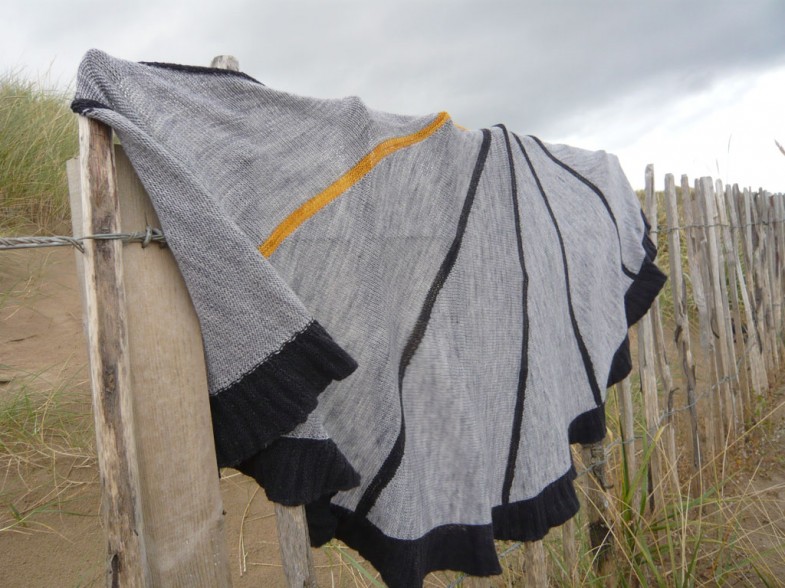 Size: 190 cm x 82 cm (75″ x 32″)
Yarn: The Gossamer Web Gryffin – a heavy laceweight (600 m per 100 g; merino/silk/cashmere)
Needle: 3.5 mm (US4)
Gauge/Tension: 22 sts x 33 rows
Approx Yardage: MC 900 m; CC 425 m (plus 35–40 m for odd-coloured spoke if desired)
The ruffle is worked with German short rows.
For the short rows in the body of the shawl I worked out another technique (described and illustrated in the pattern) to close the gaps properly.
Other knitters have successfully used the German short rows instead. I think it depends on your yarn and gauge (tension).
My next Tanjong Pagar will be worked with German short rows everywhere and only.
Oh, and the name? It's a stop on the metro in Singapore, where I invented this shawl. It has become my favourite shawl because of the way it drapes and because the yarn is so forgiving – it pulls out of a stuffed bag looking neat and almost newly blocked even if the shawl has been mercilessly crammed in to fit. I wish I could say the same about myself.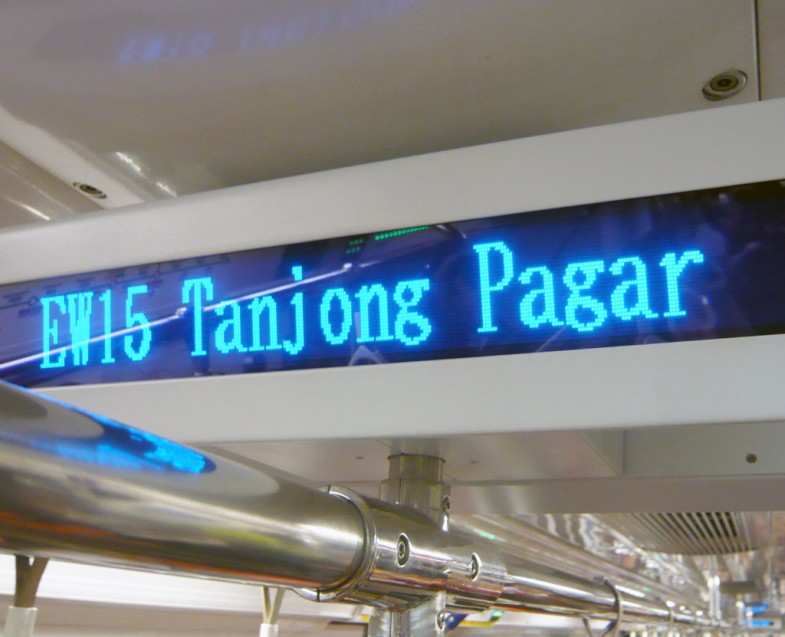 ---
Want to know what's up my knitted sleeve? Sign up for the occasional Åsa Tricosa Newsletter.