sister syster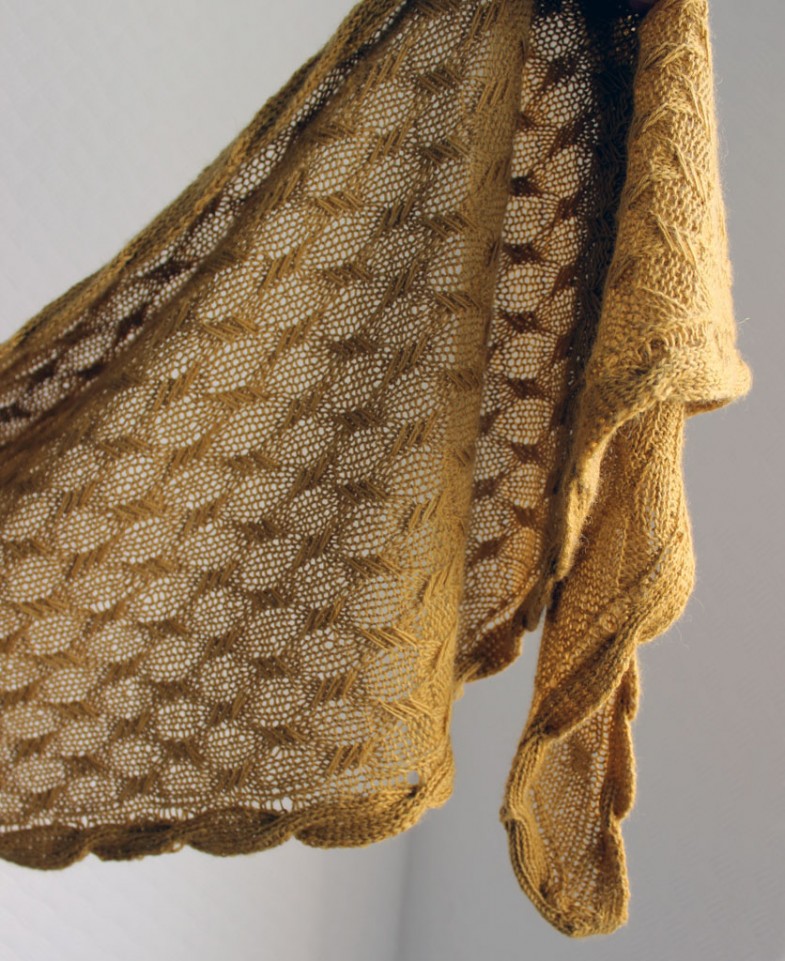 Sister Syster was inspired by the yarn, Milburn from Eden Cottage Yarns, a lovely blend of Bluefaced Leicester and silk, spun and dyed in the UK.
It is also inspired by Unwind Brighton and the nearby Seven Sisters.
The shawl…
Like sisterhood, it's not entirely uncomplicated – Sister Syster goes sideways and increases toward the centre, before tapering off again.
The sample shawl is elegantly elongated, but the shape is easy to change. (Suggestions are given for how to knit a shorter and/or wider shawl.)
Sister cables envelope the textured grid of the body, holding things together throughout, until the very end where they merge.
There's a nice, intuitive rhythm to it all. After a repeat or two you'll be able to knit with abandon without need for charts or written instructions – both are there of course.
As are photo tutorials for the unusual beginning and end, and other little helpful things.
The beginning is … quirky but not difficult. It starts with a folded little 'thing':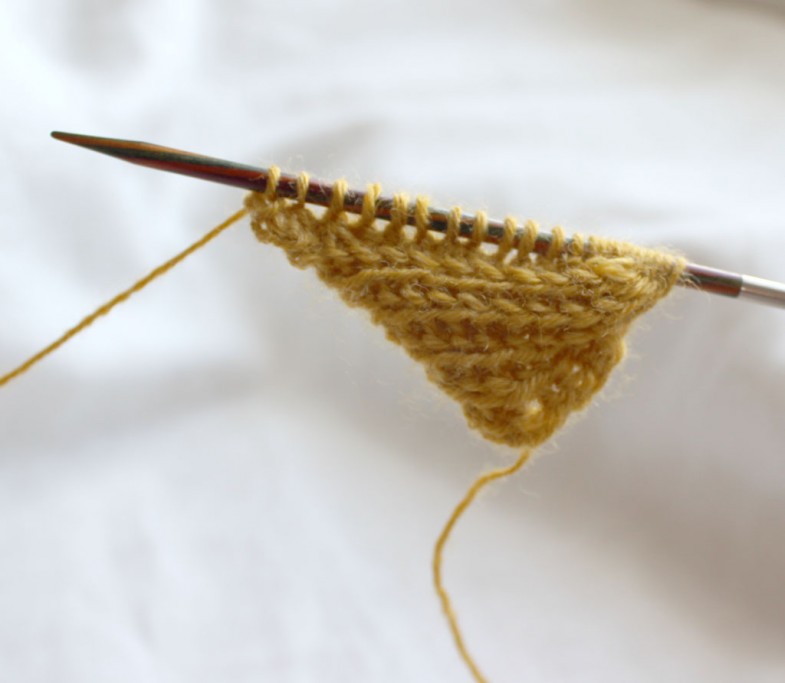 Photos show you how to get started (and finish!). This is the beginning of the end. Also known as finish: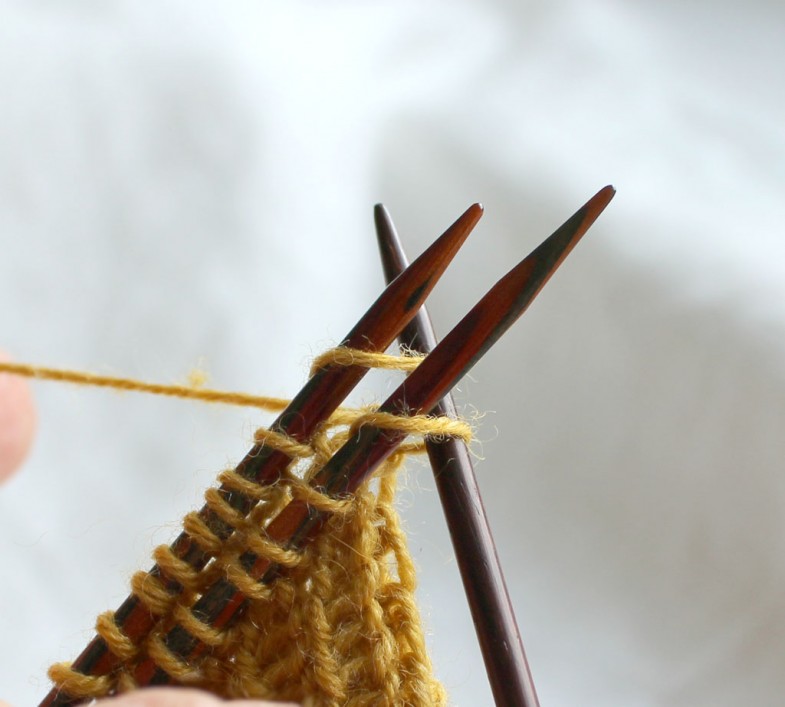 Who needs seven sisters? One syster will do! 1
Size: Adjustable
The sample is approx 210 cm x 45 cm (82 in x 18 in)
Yarn: Any fingering or 4ply you like
Needles: 3.5 mm (US4) circular needle + a cable needle
Tension: 16 sts by 16 rows in main stitch pattern = approx 6.5 cm by 5.5 cm (21/2 in by 21/4 in)
Yardage: 800 m (can be made smaller with less yarn)
---
Want to know what's up my knitted sleeve? Sign up for the occasional Åsa Tricosa Newsletter.
---
Syster started as a hommage to Seven Sisters with undulating edges reflecting the glorious outline of the Seven Sisters, a stone's throw from Unwind Brighton and a landscape I know well from countless walks.