Petrichor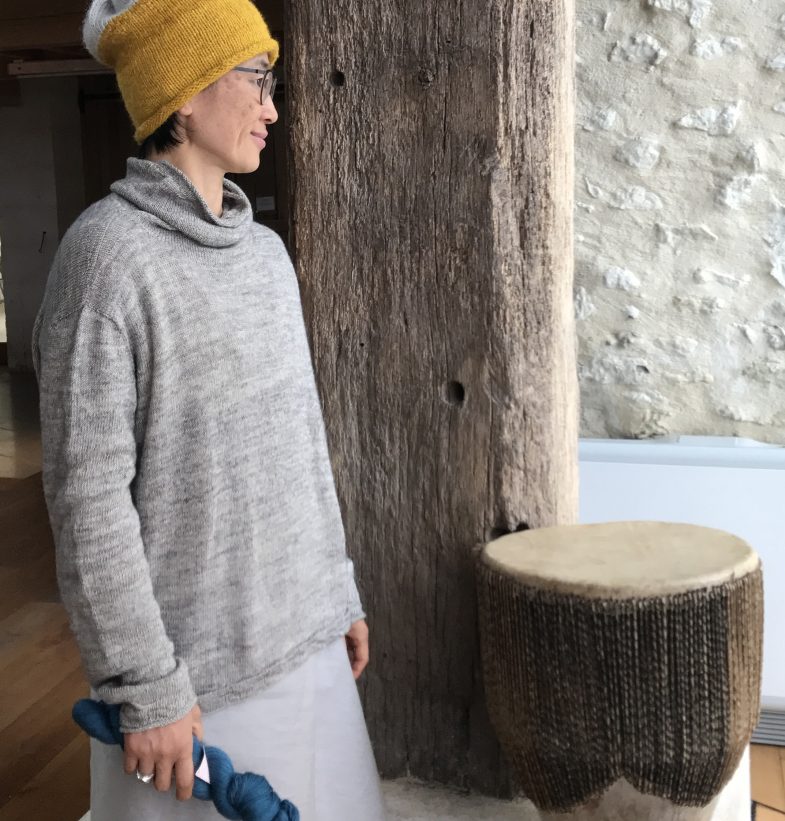 Petrichor is one of 16 designs in  Åsa Tricosa Ziggurats: 16 elegantly seamless knits


(available from Shephardess & other stockists)
This is a sister to Jolt of Blue.
This casual, silken funnel neck is sophisticated and comfortably relaxed in equal measure. A subtle wavy texture is worked into the top of a slouchy funnel neck, and also at hem and cuffs, to prevent rolling and for a little extra panache.
Unlike most other Ziggurats, on Petrichor (as on its sibling, Jolt of Blue) the collar is knitted first. The softly sloping shoulders then extend, each in turn, from the collar base. From here Petrichor winds its way back and forth in the (almost) usual Ziggurat manner – the steps are made in a slightly different order for a different kind of flow and all stitches are picked up on right-side rows.
Unusually for a Ziggurat, the sleeve caps forgo the slipped stitches, enhancing the softer, less tailored, form.
The silky heavy lace from The Uncommon Thread has a slight sheen and wonderful drape. It requires no embellishments. Note, though, that this yarn is quite stretchy and flowing. If you are knitting with a firmer yarn, you may wish to knit one size larger.
A less drapey yarn may also call for an unlined hem.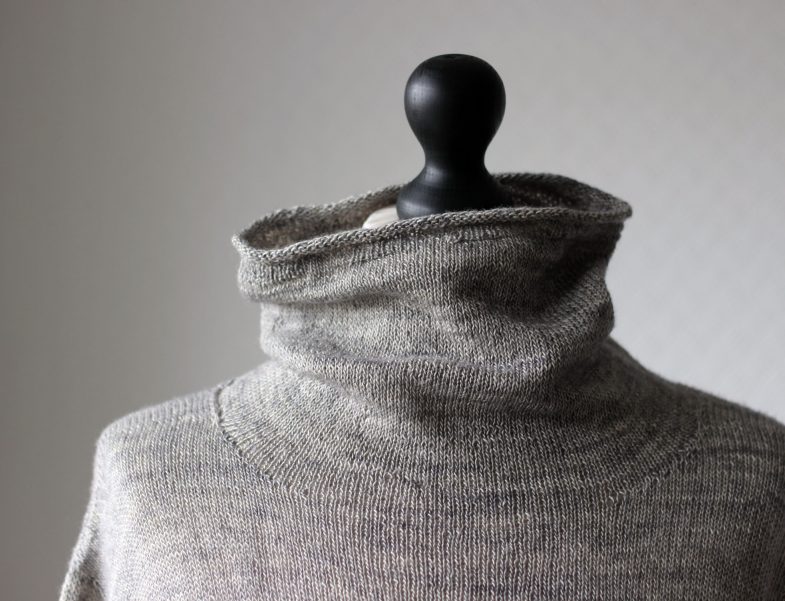 **ROUND NECK**
Slouchy funnel collar
**FIT**
Relaxed fit with approx 15 cm / 6" ease
**YARN**
The Uncommon Thread Silky Merino Lace (Heavy Lace, 70% merino,
30% silk, 600 m (656 yds) per 100 g); Olive Leaf x 3 (3, 3, 4, 4) [4, 4, 4, 4, 5] skeins
**approx YARDAGE**
1550 (1650, 1750, 1850, 1950) [2000, 2150, 2250, 2350, 2450] m
1700 (1800, 1900, 2000, 2100) [2200, 2350, 2450, 2550, 2650] yds
**alternative yarn suggestions**
Nature's Luxury Sheep en Soie, Rohrspatz & Wollmeise Lace-Garn, Walk Collection Delicate Silk
**NEEDLES & NOTIONS**
Circular needles, 80 – 100 cm (32 – 40"):
2.75 mm (US 2)
or size to obtain gauge
2.5 mm (US 1.5)
Stitch holders; stitch markers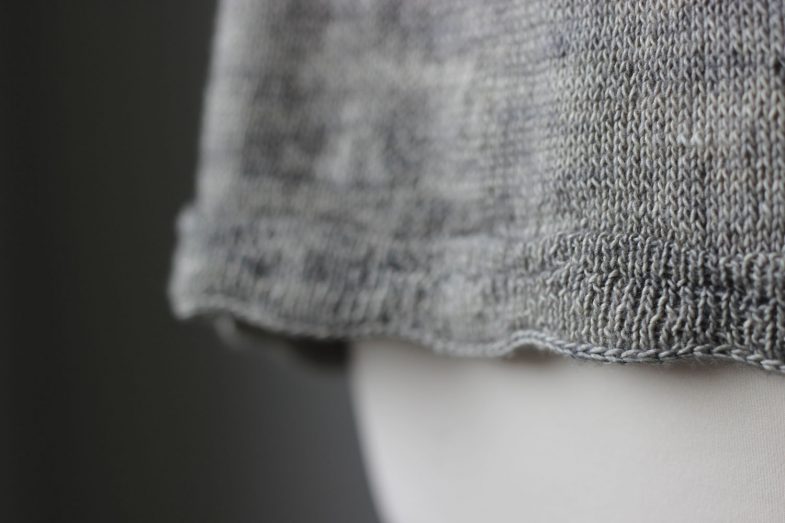 ---
Want to know what else is up my knitted sleeve? Sign up for the occasional Åsa Tricosa Newsletter.