Mysteriosa Clue 2 Prize Draw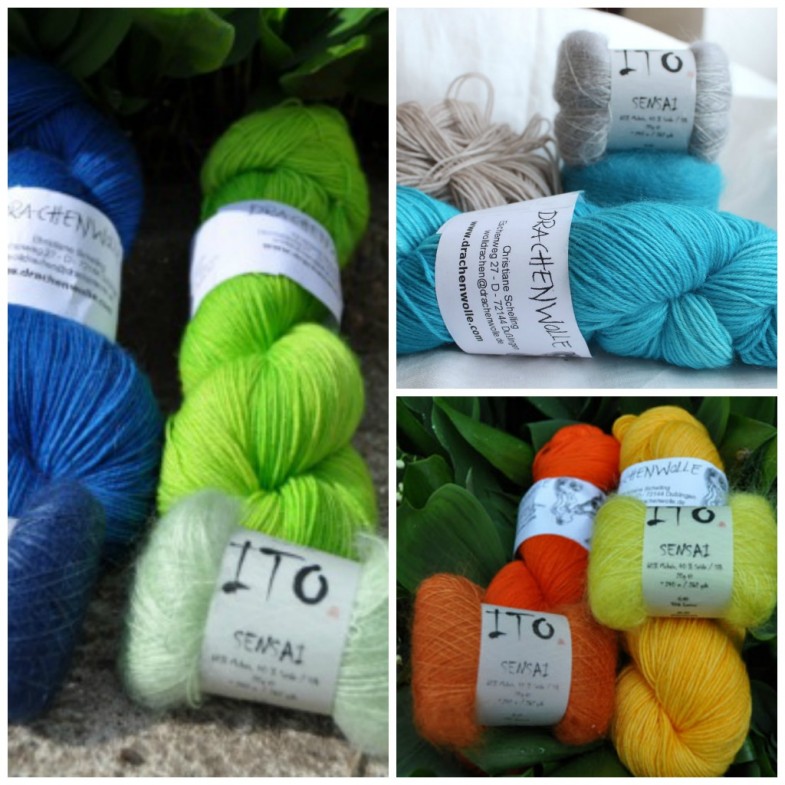 There's still time to finish that clue… knit, knit, knit, kniiiiiiiiit!
If you finish and post your Clue 2 (SPOILER ALERT!) here before midnight (Saturday 7 June), you could win some luscioius yarn donated by Wollrausch Berlin:
1 skein Drachenwolle Ein und Alles & 1 ball Ito Sensai
Thank you, Sabine!
Sundry consolation prizes tba.
Consolation for what?
As before, that's up to you. We won't pry.
Oh, and we're talking about Clue 2 of the first ever Åsa Tricosa Mystery KnitAlong, the Mysteriosa shawl. Have a look!
Winners are drawn randomly — it doesn't matter one bit if you're a hopeless or brilliant photographer.