what to wear to toad hall
Well, Messing About in Boats, of course!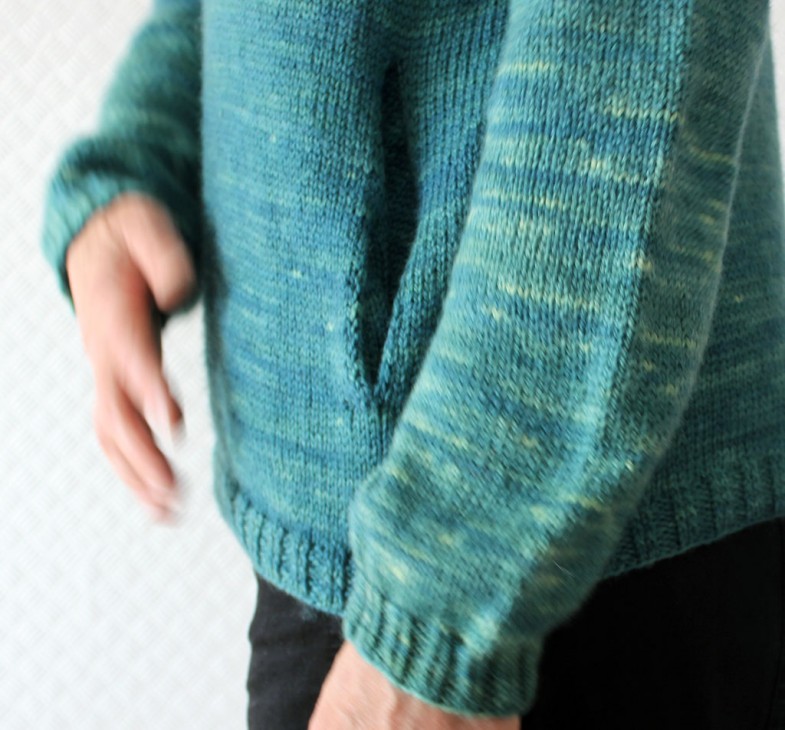 This is a drive-by posting to announce the release of this perfectly pocketed pattern.


Messing About in Boats is a sweater to live in – or mess about in.*
From a design perspective, it was one of those rare projects that simply worked from beginning to end. My lived-in sweater turned out with just the right amount of ease, slouchiness, length, and comfort. Things appeared where I wanted them (neckline, cuff, bumforgiving hem split, pocket placement) without a single frogging or rethink.
And I had 2 yards of yarn left after casting off… Phew!
(I'm knitting a second one, while trawling the internet for yarn for a third. Suggestions for the perfect DK yarns welcome!)
Yarn used for sample (size 40): 5 skeins of handdyed wool by Wolllaus, a Thuringian indie dyer.
Sizes available
81 (86, 91, 97, 102) [107, 112, 117, 122, 127] cm
32 (34, 36, 38, 40) [42, 44, 46, 48, 50] in
Approximate yarn requirements
950 (1000, 1100, 1150, 1200) 1300, 1350, 1400, 1450, 1500 m
1050 (1100, 1200, 1250, 1350) 1400, 1450, 1550, 1600, 1650 yds
* Annabel, a valiant test knitter and Island Knitting Retreat creator, invented the name – an homage to Ratty and Mole, and possibly to pooling.
---
Want to know what's up my knitted sleeve? Sign up for the occasional Åsa Tricosa Newsletter.