Mayhem Cardigan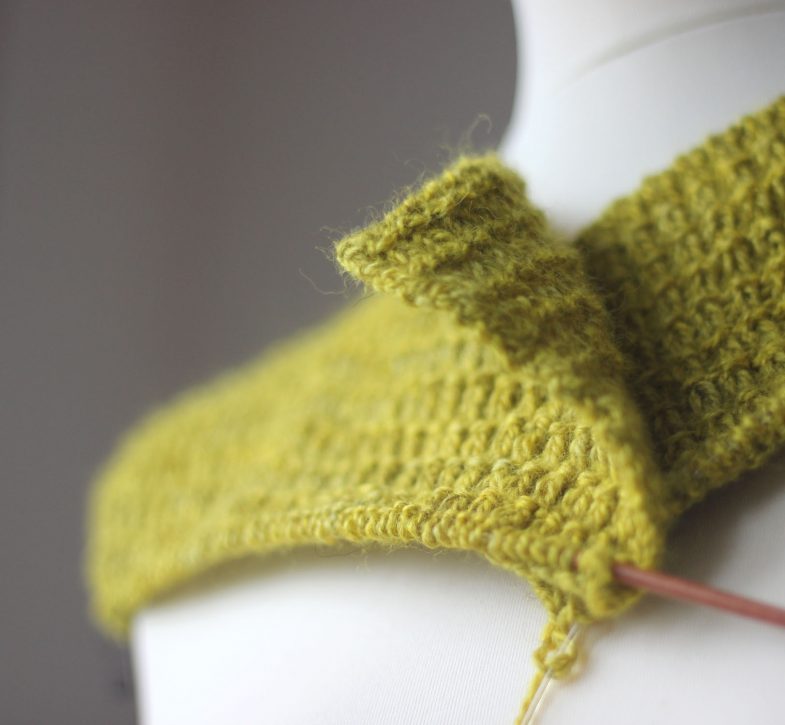 Mayhem dk Cardigan has squishy texture, overlapping fronts, no buttons, and a squarish, slightly swingy shape that is easy to wear. (Mayhem dk is one of 16 designs in  Åsa Tricosa Ziggurats: 16 elegantly seamless knits and also available as a single, digital pattern.)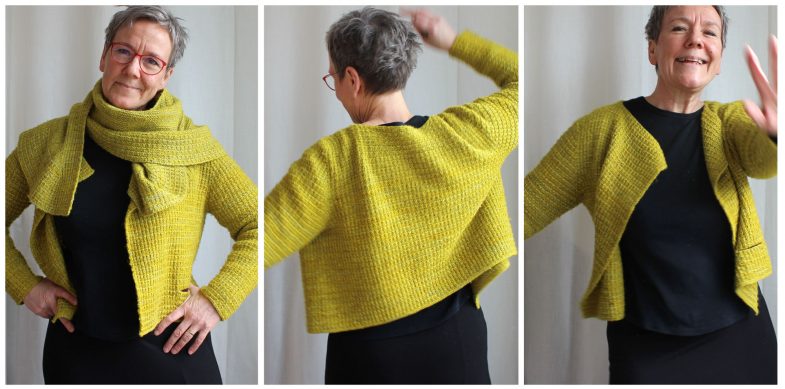 This warm cardigan can look formal or entirely casual, can be worn open or closed – with a shawl pin or brooch. The tailored set-in sleeves are knitted on the long side. A gather of stitches added at centre back provides a little bit of extra swing and ease.
Mayhem Cardigan test knits – knitting, modelling, photos by Rike and Saba.
The easy four-row stitch pattern that makes you want to knit just one more row. There is also a hidden optional mini pocket. Yay!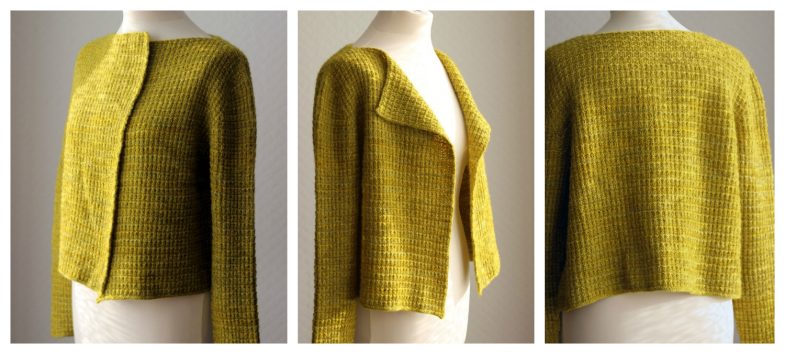 The construction is, as usual, the Åsa Tricosa Ziggurat method: everything in one go from top to bottom, not a seam in sight.
Mayhem Cardigan debuted the Ginger Twist Studio stall during the Edinburgh Yarn Festival (EYF2017) and is now available as a pdf download*. It is also available in  Åsa Tricosa Ziggurats: 16 elegantly seamless knits (April 2018), a book that has everything you need to know to Ziggurat with abandon, including several weight & gauge options for each design.
The yarn, Masham Mayhem DK, is a dream to work with – lofty and soft but still satisfyingly woolly. It is really warm without being heavy and works so well with the textured broken rib-pattern.
Sizes
XS – 2XL
To fit: 81 (86, 91, 97, 102) [107, 112, 117, 122, 127]cm / 32 (34, 36, 38, 40) [42, 44, 46, 48, 50]in
Materials
Ginger's Hand Dyed Masham Mayhem DK (50% Bluefaced Leicester, 50% Masham; 240 m / 262 yds per 100 g), Muddy Sunshine, 4 (4, 5, 5, 5) [6, 6, 6, 6, 7] skeins
Scrap of contrasting DK for optional mini pocket
Approx yardage
950 (1000, 1050, 1100, 1150) [1250, 1250, 1400, 1450, 1500] m
1000 (1050, 1150, 1200, 1250) [1300, 1350, 1500, 1550, 1600] yds
Blocked Gauge
20 sts and 28 rows = 10 cm (4 in) over textured rib pattern on 4.5 mm (US 7) needles
I'm so pleased that Jess of Ginger Twist Studio now offers her Masham Mayhem also in 4ply. Incidentally, I'm just now knitting a longer Mayhem Cardigan with the 4ply in a deep plum colour. You'll find Mayhem DK  in The Ziggurat Book. A Lace version isavailable as one of two eBook bonus patterns (the eBook is available separately and is also included with the print edition).
There is now also a fingering/4ply Mayhem Cardigan, Mayhem Linum.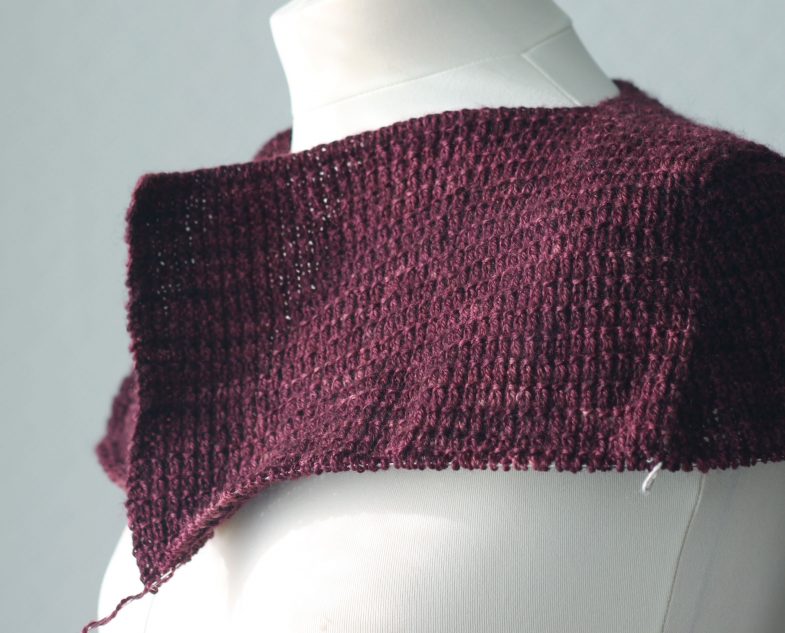 *Printed Mayhem dk Cardigan pattern includes the digital version

---
Want to know what else is up my knitted sleeve? Sign up for the occasional Åsa Tricosa Newsletter.