Another Day Another Cowl – KAUL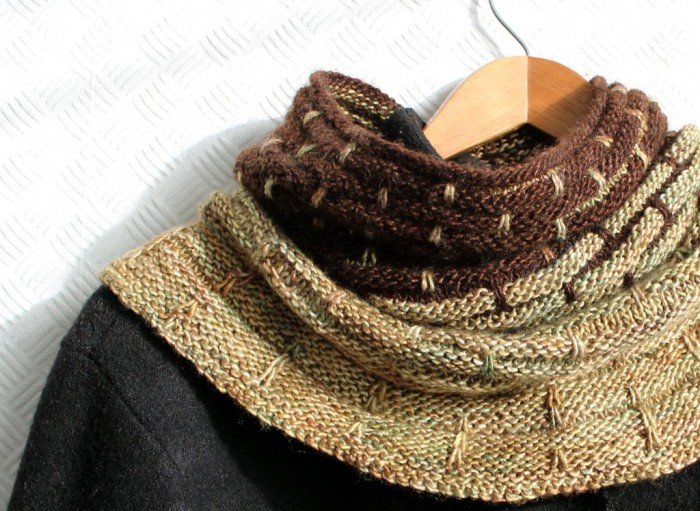 Kaul is a generous, textured, top down cowl that flares slightly toward the bottom
A smattering of slipped stitches appear regularly across some of the rounds but only one colour is knitted at a time
The cowl can be knitted with 1.5 skeins of DK or Worsted yarn
If you want a larger cowl or wish to knit with sock yarn, simply add more repeats (cast on additional multiples of 10 stitches)
For a 1-skein cowl, just make it shorter – cast off sooner
Feel free to play with more than two colours!
:: Qualifies for the COWLage Galore KAL prize draw :: — but hurry!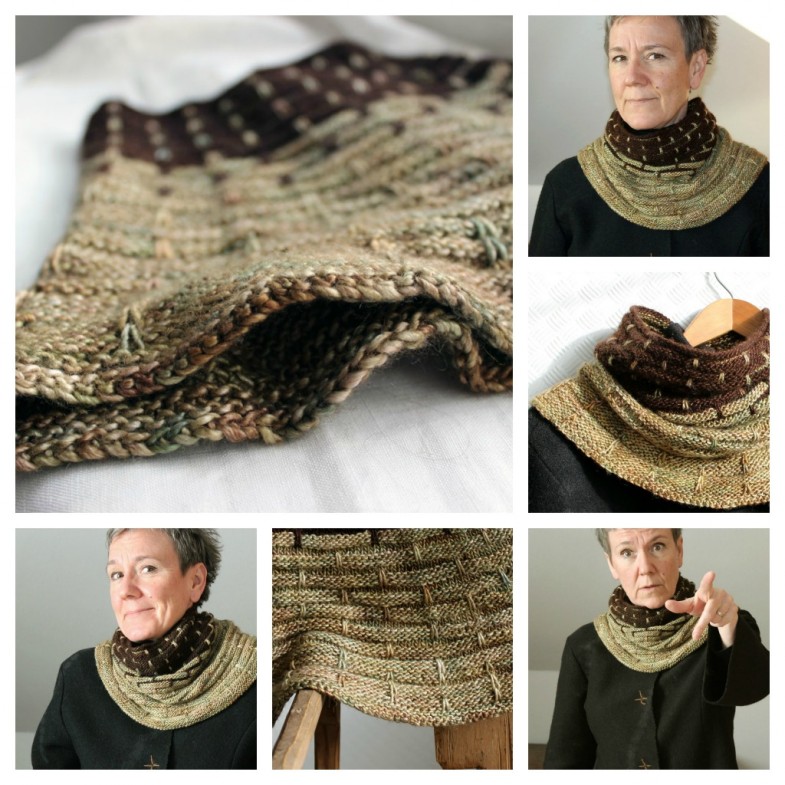 Approx yarn requirements:
MC 220 m / 240 yds
CC 100 m / 110 yds
My Kaul is knitted with Codex, a single ply wool/silk blend (Worsted weight) that I've been hoarding since the days of Sanguine Gryphon.
I know I bought some from someone's Ravelry destash when I was in Singapore. It's a well-travelled yarn by now. It has lived in the US, Singapore, England, Sweden, England again, and now in Germany.
(Codex is sometimes available from the offspring of The Sanguine Gryphon, The Verdant Gryphon.)
Hoarding, yes … because I wanted to make a sweater or cardigan with the fantastic colourway Grace O'Malley. I still may… though I'm wondering about pillling and stretchiness.
It may be better suited for more cowls.
Or I may just have to try a luxurious Codex sweater anyway one of these days.
Other yarns that would work really well are Fyberspates Scrumptious DK, Dibadu Alpaka Walk, Sweet Georgia Trinity Worsted, to name a few.
I'm just now winding four or five different colours of Wollmeise Merino DK to play with more colour transitions: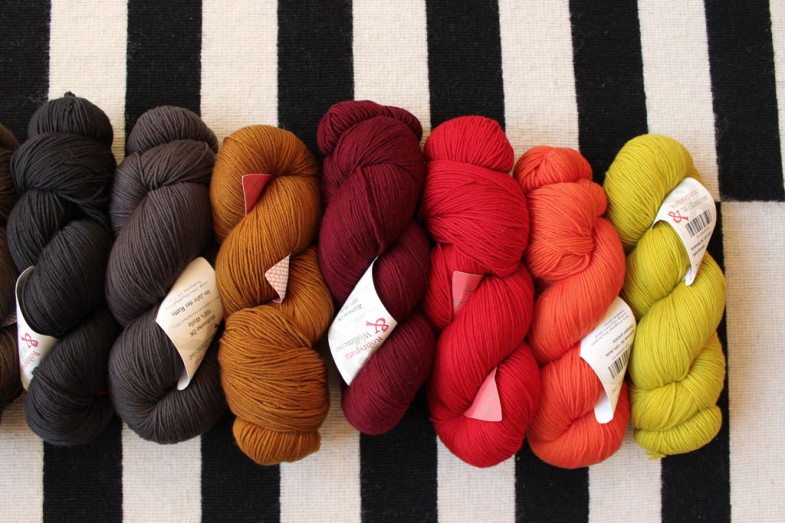 Note: Knitters who have knitted Mysteriosa Shawl and/or Mysteriosa Cowl will recognise the motif – and nifty knitters will be able to work out their own version of Kaul from either of those patterns, of course. This pattern is for those knitters who either can't or just don't want to.
Want to know what's up my knitted sleeve? Sign up for the occasional Åsa Tricosa Newsletter.