It's about the yarn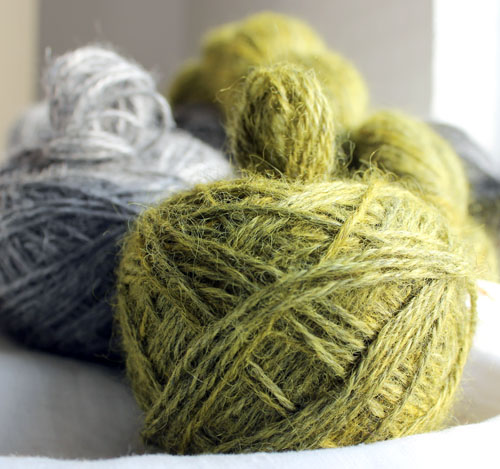 Sometimes it's all about the yarn.
Such as this woolly, smelly (in a very good way) British Gotland Aran from The Little Grey Sheep, where Emma and Susie rear, shear, and hand dye wool from their own sheep.
The swatch…
The start of something warm to be worn as summer comes to an end (not quite yet – I had lunch on the patio today).
The shoulder:
The neckband:
And yes those of you who have knitted a Ziggurat cardigan or two may recognize the neckband…
Why mess with something that works?! I did try a variant but immediately abandoned it for my standby. It just works.
It's the start of an Aran Simple Cardigan.
I already like it very much.
I think there will be pockets. One could have this colour: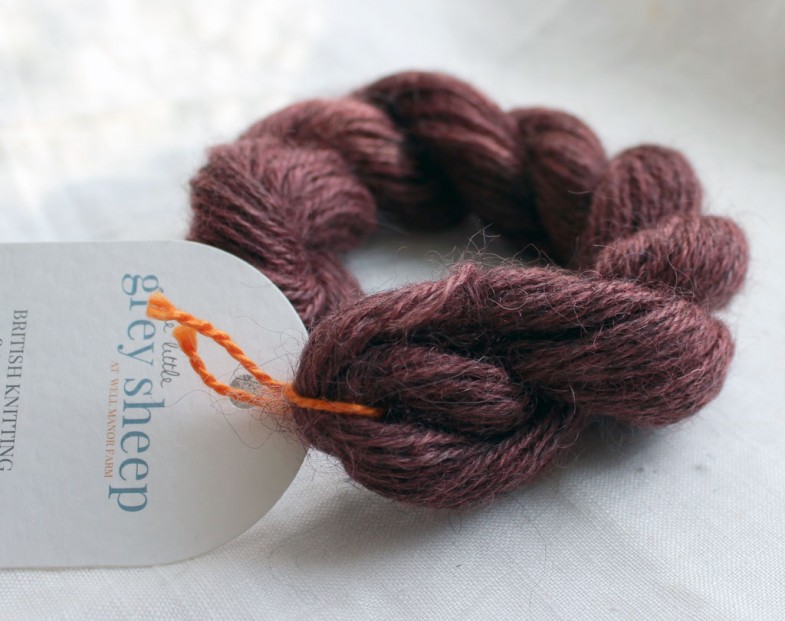 (a 20g Gotland Colour Work Skein)
Why another Simple Ziggurat sort of sweater?
It's not that I don't have new ideas for sweaters. On the contrary, I have more ideas than time to knit. Like  most knitters.
I'm trying to ignore those ideas in order to work up some of my existing designs in several yarn weights. I want to offer  ways of putting together a favourite sweater by combining a few basic elements.
The idea is for all this to eventually make its way into a Ziggurat book with a 2 – 3 (or more) straightforward designs, each offered in a few yarn weights, 10 sizes, and with various necklines, collars, and pockets to choose from. Maybe just one kind of buttonband though…
This is why I and test knitters have just knitted Simple Ziggurat in Aran weight. Like my other Ziggurats it's available in 10 sizes (thanks to tech editor extraordinaire, Stephanie Boardman).
I knitted mine with dibadu Big Twist, a lovely quite sprrrroingy almost lofty yarn, hand dyed by Barbara of dibadu. This yarn is what I'd call a forgiving yarn; it makes also less than perfect knitters like myself look better than we are.
A sneak peek: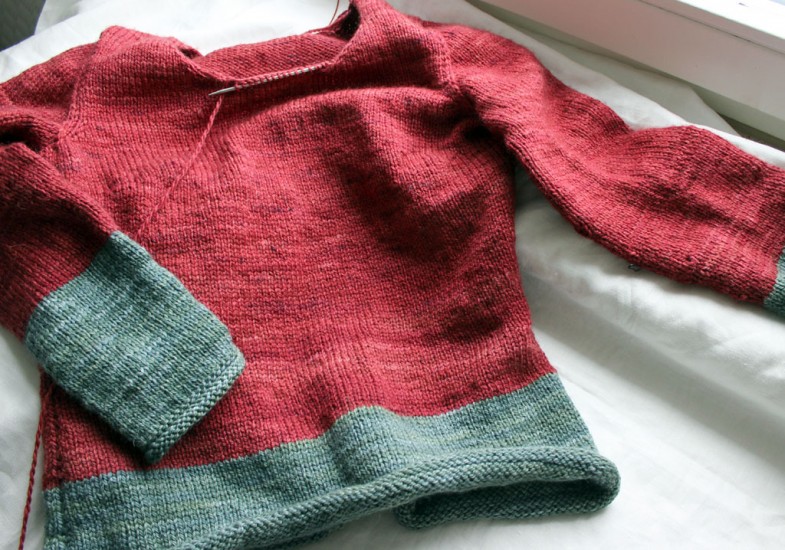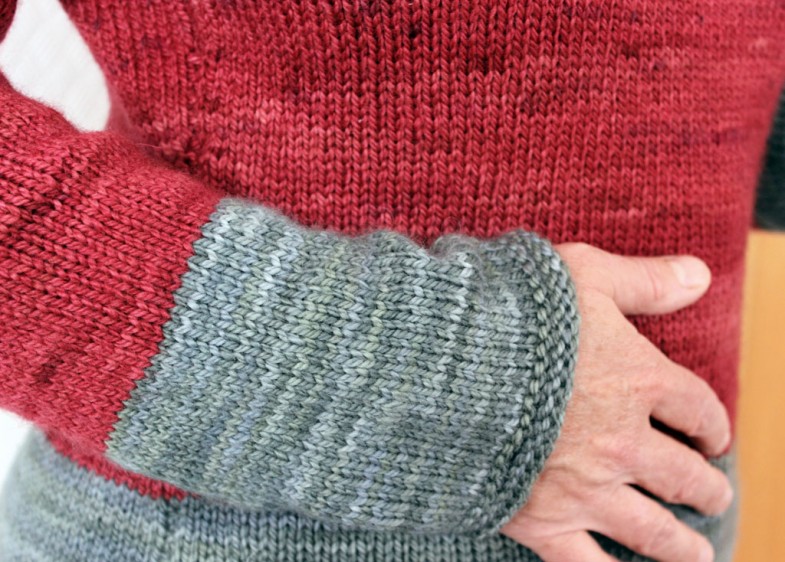 The colours are Ziegel (Brick) and Artemisia – a lovely silvery green Barbara invented when I asked for a silvery sage green to go with the brick. (I now want an entire sweater in this green. Maybe a shorter, somewhat cropped pullover with a straight neckline? Yes.)