Join me for Knit Stars 5.0!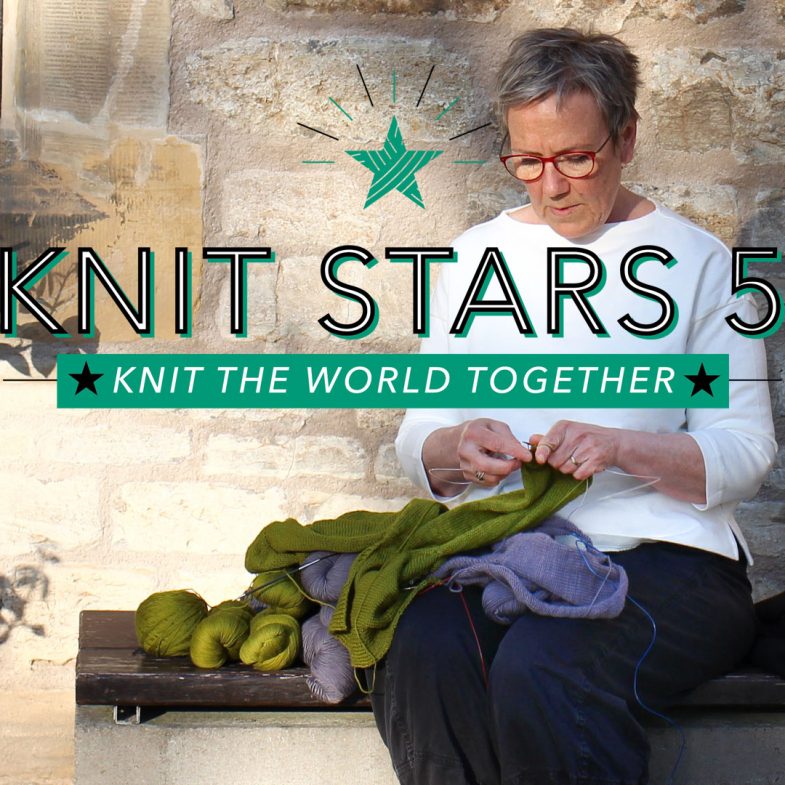 Å s a   T r i c o s a    o n  K n i t    S t a r s   5.0
Z i g g u r a t   C l a s s 
~Earlybird signup: April 24–May 3~
The
Earlybird signup
link
takes you to an amazing lineup of fellow designers and instructors –  all 10 of us!
My class: a video workshop, where I'll guide you through every Ziggurat step and detail – at your own pace. Please join in!
N O T E: the link is an affiliate link – I receive a share for signups via this link
p r e v i e w   o f   m y   K n i t   S t a r s   c l a s s  
You will knit a Ziggurat sweater along with me! I will guide your every step, and show you how to zig your way seamlessly and elegantly to a sweater that fits and that requires (almost) no finishing at all.
We'll knit a pattern I'm making just for Knit Stars – actually one of two: a full-size sweater and a mini version.  I decided to give you also a mini version in case a full-size sweater is too much of a first step just now – also, there are NINE more Knit Star 5.0 classes to knit and learn from! You'll be busy…
Like all the classes in Knit Stars, you own it forever and you can join from anywhere on our globe. You can play and replay a step or segment or a detail as often and as much as you like at any time you like.
Q U E S T I O N S  ?
watch this  free webinar :: (LINK)

replay the webinar with snippets and videos from previous seasons.
get knitting tips from designer rock stars, Romi Hill, Lucy Neatby, Arne & Carlos, and many more
watch the Q & A session
(The links are affiliate links, so if you go on to sign up after clicking, I get a share. Thank you!)
w h o   i s   m y   Z i g g u r a t   c l a s s   f o r ?
novice garment knitters: yes, you can do it!
novice Ziggurateurs: yes, you can do it!
those who only ever knit socks: yes, you can do it! – anyone who can knit the odd thing that is a sock, can knit a Ziggurat (or anything at all, really!)
seasoned Ziggurat knitters: I already know you can do it! And you can pick up some extra tricks – and  we get to hang out!
---
There will be  E X C L U S I V E  Y A R N !
Two of my favourite dyers have dyed exclusive colourways for my Knit Stars pattern.
The elusive greyish-purple (or is it purplish grey) is Caravan from Crave Yarn dyed by Amor and Hanna.
The golden green is Blend dyed by Claudia at Rohrspatz & Wollmeise.
---
i n s t a g r a m    t a k e o v e r
If you're on Instagram, I did a (benevolent) takeover of  @vogueknitlive the other day. It was fun to meet new knitters and say hello to old friends (it's not my usual hangout so I needed the company)
---
w a n t   t o   k n o w   m o r e   a b o u t   t h e   Z i g g u r a t   m e t h o d ? 
The beautiful courtyard at the Augustinerkloster where we did a little preview of the exclusive yarns dyed for my Knit Stars pattern.