Indie Designer Gift-A-Long Daily Give-Away
19 – 27 November (= the giftalong2015 SALE week)
Name that pattern!
Win that pattern!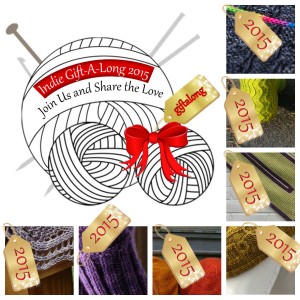 Daily Indie Design Gift-A-Long Pattern Give-Away
To celebrate the creativity of my Indie Design Colleagues I'm running a Daily Give-Away during the Sale period (19th – 27th November) of the Third Annual Indie Design Gift-A-Long.
The giftalong itself is 6 weeks of KALs, CALs and sundry madcap games and challenges.
There are many and generous and wonderful prizes for knitters and crocheters joining in.
Any project that is knitted or crocheted from any paid for GAL Designer pattern (not just those on sale) qualify for the prize draws. This includes previously bought patterns – but you are also invited to browse the many fabulous designs and to take advantage of the 25% SALE.
KAL (Knit-A-Long) and CAL (Crochet-A-Long) Categories this year:
Foot & Leg Things
Shawls & Stoles
Hats & Other Head Things
Hand & Arm Things
Toys, Home, & Other Miscellaneous Things
Cowls, Scarves, & Other Neck Things
Kids & Baby Things (except toys)
Sweaters & Other Garments
During the Sale each GAL designer offers 5-20 of their patterns at a 25% discount.
The Sale runs from Thursday, November 19th at 8:00 pm US EST – Friday, November 27, 2015 at 11:59 pm US EST
Use coupon code: giftalong2015
Read more about the rules and how to participate here.
DAILY GIVE-AWAY here
Each day I'll post a photo or partial photo of (at least) one favourite Design by one of the 335 (!) participating Indie Designers.
You'll find these posts here, and on Instagram, and in my Ravelry Group.
A knitter who identifies the Design & the Designer and tells me what yarn they plan or would like to use wins that pattern (a digital pattern sent via Ravelry) can win that pattern.
TWEAKED RULE from Day 6 forwards: Name a second pattern by the featured designer and tell me which of the two you would like to have if you win.
If the photo is not obvious I'll also drop some clues.
How, you might ask, will you FIND one design among thousands and a designer among hundreds?
Easy peasy.
The GAL team has set up searchable BUNDLES and Pinterest Boards where you can enter various search criteria.
You'll find links to those also in the Daily Pattern Give-Away posts.
It all starts on tomorrow (19th November). So… do you have  needles and yarn ready?
A selection of the 20 Åsa Tricosa patterns that are on sale in the Gift-A-Long: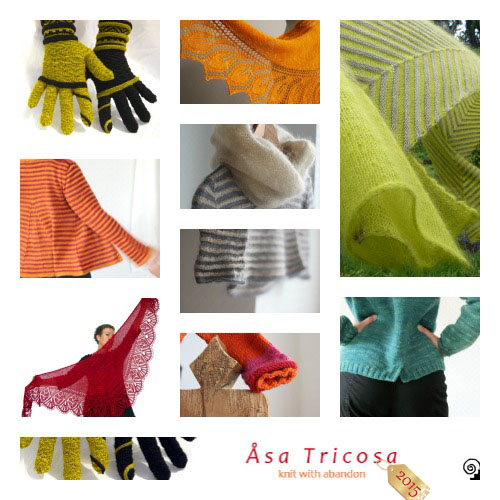 ---
Want to know what else is up my knitted sleeve? Sign up for the occasional Åsa Tricosa Newsletter.