Beyond the Wild Wood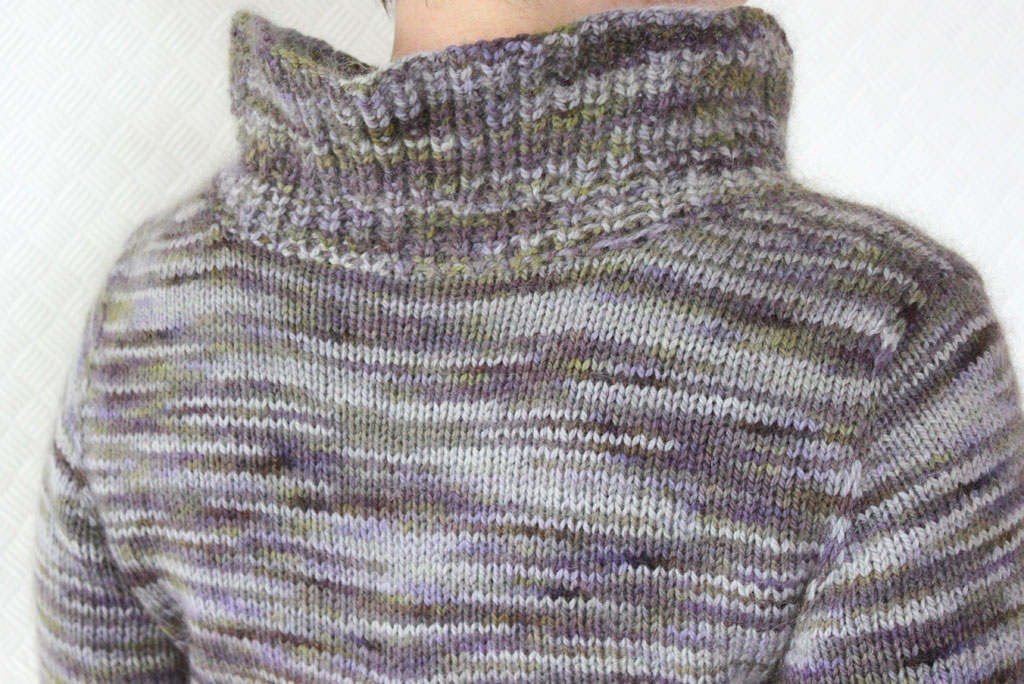 Sometimes it just works.This cozy, comforting and flattering cardigan is one such sometime.
From the moment the gorgeous yarn arrived, Posh Yarn Caitlin —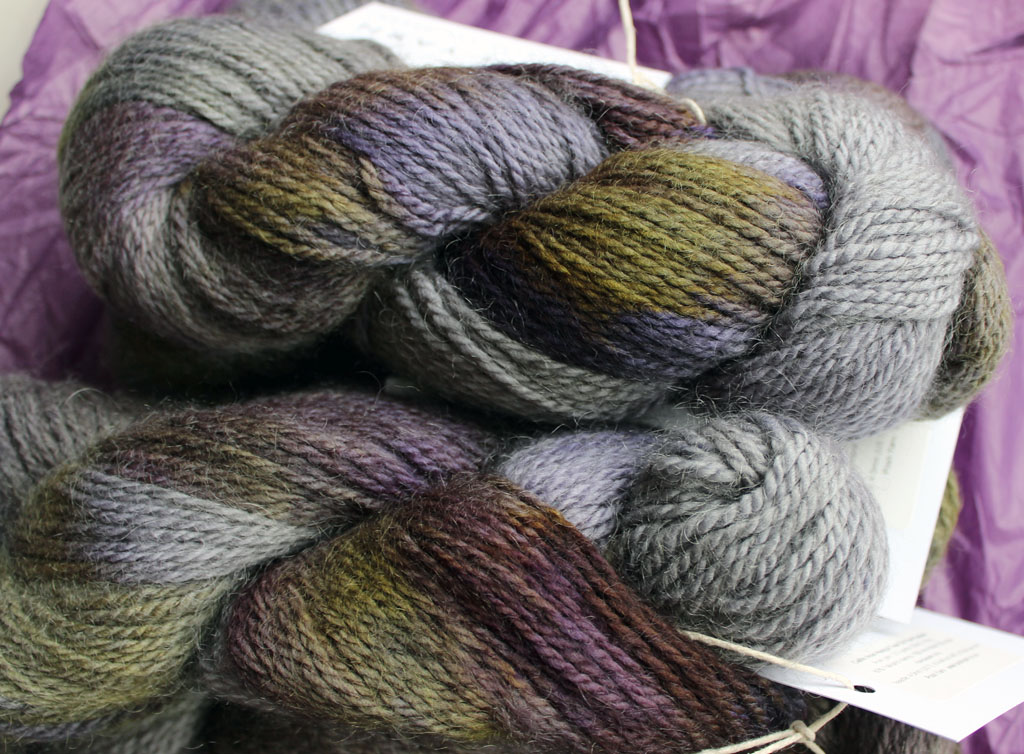 — a lush, soft, wooly Aran merino with a smidgen of mohair (just 15%) to give it a bit of halo — to the last stitch, everything about Beyond the Wild Wood flowed, grew and slotted into place.
Even my new pocket technique worked without a single little rip or frog.
Gorgeous slanted pockets knitted into the body as you go: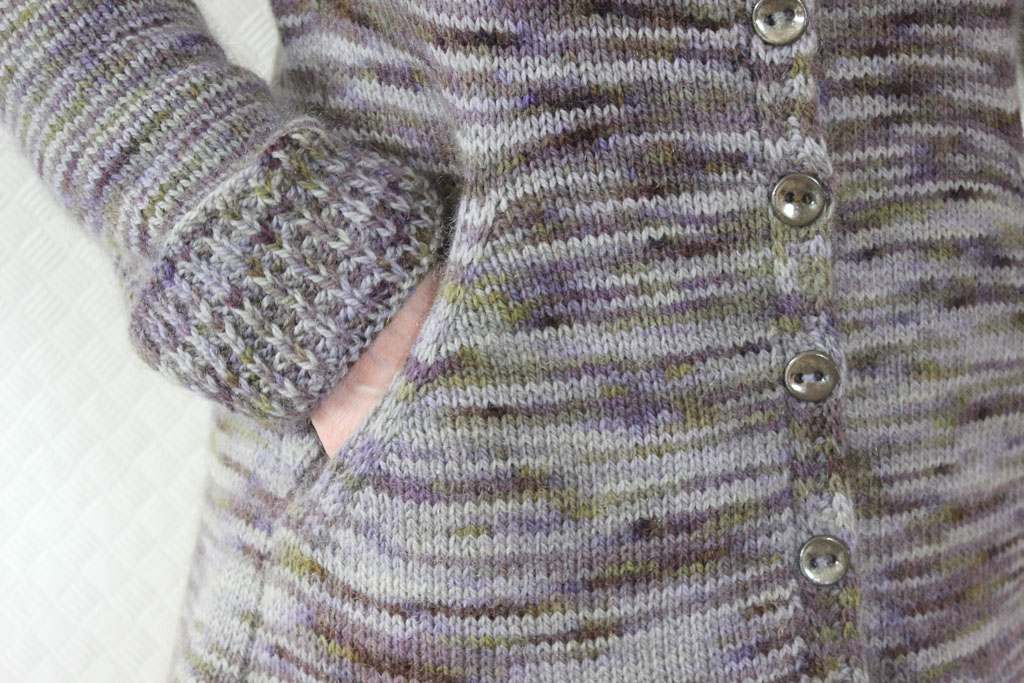 The pockets are worked on the same principle as those in Messing About in Boats — you increase rapidly to create a pouch that folds into the garment.
(There's a photo tutorial for the pocket technique in the pattern.)
On these slanted pockets there's a nice little edging, also knitted as you go, creating a finished look without any finishing.
If you've knitted one of my stripey cardigans (Strrripes or Bajads) you may recognise the edging, a combination of slipped stitches and a garter stitch. It's my favourite edging for most situations, buttonbands, frontbands, pockets, hem slits.
There's a bit of waist shaping  and yet a roomy swingy feel thanks to the triangle insert on the back.
And I didn't even swatch (sssshhhhhh….!)
Please don't try this at home!
Swatching is essential for a good fit when following a pattern. I wasn't, I was making one up…
Some yarns grow a lot and in unpredictable ways — the stitch count per centimetre or inch may or may not stay the same, but the rows not. And vice versa.
Oh, and isnt' it fabulous with an Aran project just in time for… er… SPRING??! Ah well, it's bound to be cold somewhere in the world.
Yarn from Posh Yarn
Buttons from Buttonalia
Design from my head and needles
Tech editing by Stephanie Boardman
Test knitting by Elaine and Catherine (thank you!)
---
Want to know what's up my knitted sleeve? Sign up for the occasional Åsa Tricosa Newsletter.