Berlin Knits 2015 Workshops
May 16 & 17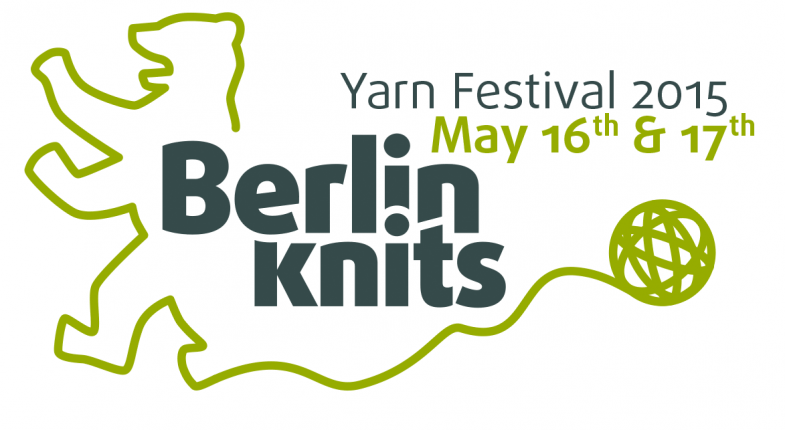 Join me and your favourite knitters, designers, and dyers for a fun weekend in Berlin with LOADS of interesting classes, all the yarn a knitter could want, and more.
I'll be teaching Ziggurat classes on Saturday (morning session) & Sunday (morning session).
You can book your classes here.
There is also information available in the Berlin Knits Ravelry Group and on Facebook.
Saturday 16 May,  10:00 – 13:00: Basic Ziggurat
Sunday 17 May, 10:00 – 13:00: Advanced Ziggurat
We'll have a good time together while learning hands-on how to master the simple and elegant top-down, seamless Ziggurat method.
You will knit up a mini Simple Ziggurat or the beginning of a Tricsi (at least to the separation of sleeves and body) –  a (one-size) workshop pattern is provided in the class.
You will learn:
The basic Zigging steps
Some tricks for picking up cap and shoulder stitches to create neat, seamlike edges
Why the pick up & purl is really a pick up & knit
The Perfect Neckline Cast On
How to read the Helpful Table
How to make size adjustments
The beauty of non-cut, no-seam, all-in-one top-down knitting
After the class you will be ready to knit a full-size version for yourself – or for some very deserving person.
MATERIALS to bring
1 ball DK-weight yarn
4 mm circular needle (80– 100 cm)
5 stitch markers
Sunday class (advanced): an additional circular needle (smaller and shorter)
A NOTE on the yarn:
It's good if your yarn is smooth – not fussy
A light or bright colour so it's easy to see the stitches
Solid or semisolid
Note:
If you wish to finish your mini Simple Ziggurat later, you'll need approx 100 g MC and 50 g CC
For a mini Tric(si) you need 150 g of one colour.
See you there!