bajads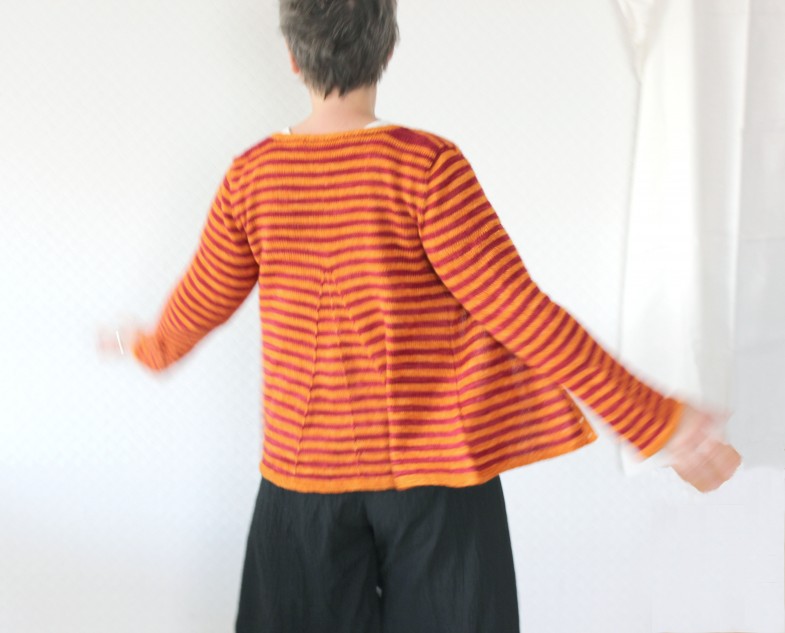 Bajads is here.
This is tailored cardigan with both waist shaping and a relaxed, swingy fit thanks to the triangle detail in the back.
Like all my sweaters and cardigans at the moment it's a Ziggurat sweater, that is, everything is knitted in one go – all of it, including the button bands.
There's no seaming, and only a very few ends to weave in. The set-in sleeves – long, 3/4, or short – are knitted in the round from cap to cuff where the triangle inset is echoed.
You choose somber or wild colours as you please.
I really loved knitting with Väinämöinen, a sock yarn from Knitlob's Lair.
(Tuulia dyed the red (Unikko/Poppy) especially for me but it will be available from her regular (and rather fantastic) palette later.)
---
Want to know what's up my knitted sleeve? Sign up for the occasional Åsa Tricosa Newsletter.