2015: the year of the black cardigan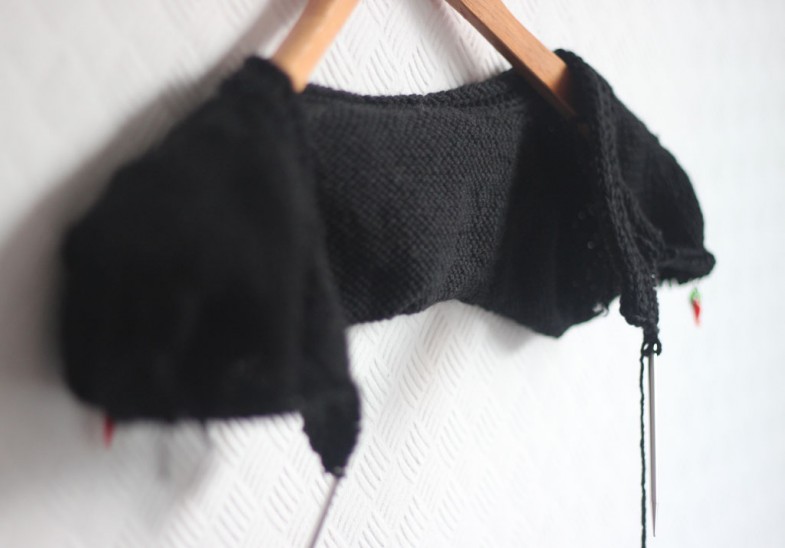 This is the year of the Black Cardigan.
This is the year of several black cardigans for me.
This is the first of at least three black cardigans for me.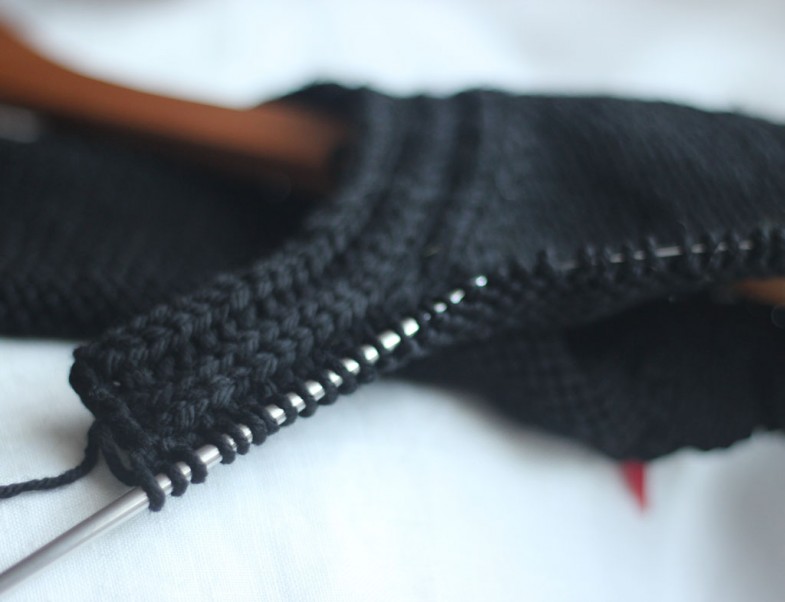 It's modelled on Messing About in Boats  and recalculated for Malabrigo Rios (Rios! How appropriate is that??!) for I want a relaxed fit, and the semi-dropped shoulder that Messing has.
I'm a bit oddly knitting this worsted weight (10ply) yarn on 4 mm needles after having swatched on both 5 mm and 4.5 mm, for I want a firmer fabric that will hold up well – the plan is for a lot of wear.
Messing in Rios is supposed to be an everyday but also most presentable cardigan.
I want to look *presentable* while also being totally comfortable.
The buttonband is my by now standard buttonband – I'll only ever abandon this buttonband if I want something fancier like a cabled buttonband. But not for anything else.
(It's exactly the same as the buttonband on Bambasala.)
I'm undecided about pockets or which ones, if.
On second thought, I think there must be pockets, but I'll decide exactly which ones later.
I think no waist shaping or only just a very tiny hint of a couple or two decreases.
I've been wanting the black cardigans forever but it seemed like something one would buy rather than knit.
But knitting is what I do.
So unless it's negative size needles and gauge of 50 sts, I'll knit my own, thank you!
Yarns contemplated for the next Black Cardigans:
Wollmeise Merino DK
Wollmeise Merino Pure (4ply)Wollmeise Lace-Garn (heavy lace weight)
Thats' partly because they're already in my stash.
I'm open to suggestions for good cardigan yarns.
Do you have a favourite?