The Great Knitting Brunch 2013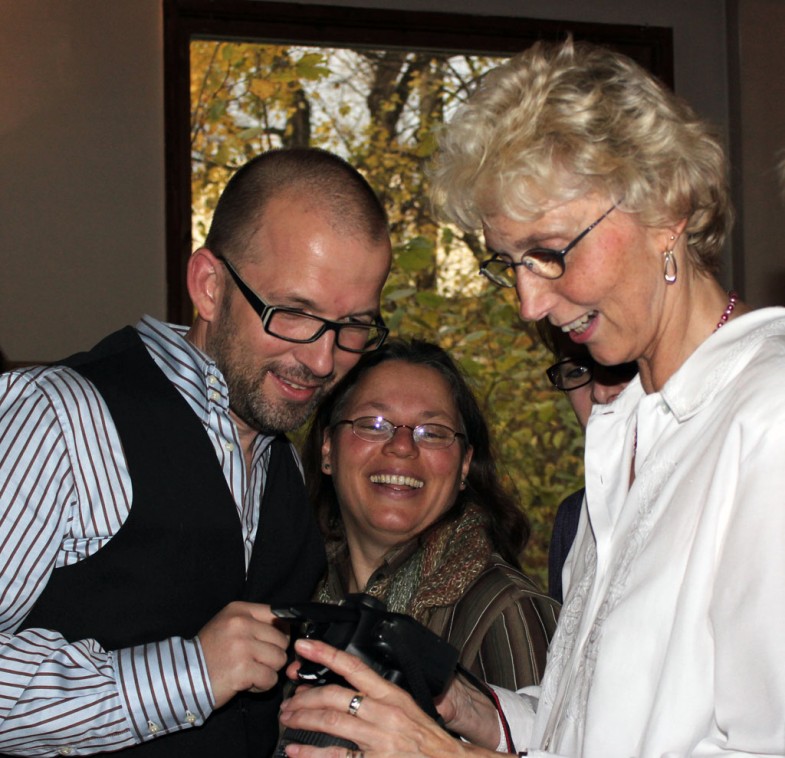 Yes, it's so last year, but it was soooo good.
I'm looking at these photos now from The Great Knitting Brunch  in November, while preparing my Wollrausch workshops 31 January/1 February.
If there is on tap just even a fraction of the enthusiasm and fun I encountered in November, we'll have plenty and leftover. I can't wait.
The owner of Wollrausch, Sabine von Hoff, has in a brief time built a real community of knitters with her knowledgeable, welcoming team of managers and staff. They run not one but two yarn shops, Wollrausch Pankow and Wollrausch Schildow.
I may have to take advantage of being in a Real City and look out for good spices and odd ingredients. With the help of foodie and cooking knitters on Ravelry, I've finally sussed which is which between Kümmel and Kreuzkümmel – in all three or four languages in which I cook fairly well but handle with rather less success  in speech.
Kümmel–caraway–kummin–kommen (Carum carvi)
Kreuzkümmel–cumin–spiskummin–spidskommen–jeera (Cuminum cyminum)
OK, so I do have those. I'm going to hunt for more hard to find things (or hard to find in quantities and not costing an arm and two legs). Many of them seem to begin with C.
See you in Berlin!